Custom Frozen Foods industrials packaging
Custom Frozen Food Packaging
Ewaybag has been specializing in customizing frozen food bags for 20 years. We provide custom packaging solutions for seafood, frozen vegetables, frozen fruits, meat, deli, and other frozen products.
We offer a wide range of bags, including vacuum bags, single-layer bags, laminated bags, multi-layer bags, laminated flexible plastic bags, and more.
We provide professional customization services for frozen food packaging customers, including size, color, logo, printing pattern, etc., and can also choose the bag type, including Stand-up pouches, triple seal, zipper bags, etc.
Customized bags can make your brand impress consumers and stand out from the competition.
Advantages of customized frozen packaging bags
Bag type selection
Stand up bag
Stand-up bags are commonly used in food packaging, such as: nut packaging, retail packaging, pet food packaging, etc.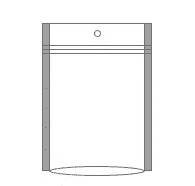 zipper bag
Zipper bags are bags that can be repeatedly sealed by pressing the zipper to LDPE and high-pressure linear LLDPE by blow molding heat-cutting machine bags.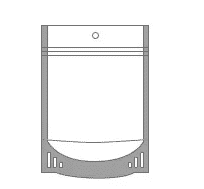 stand up bag with zipper
Zippered stand up bags are one of the best display packaging options for bulk items. It is a type of stand-up bag and can be sealed perfectly with zipper closure to keep all products as tight as possible.
Features and Options (Add-Ons)
Custom frozen food packaging materials
1, PET / PE, characteristics: moisture resistance, cold resistance, low-temperature heat sealing performance is good, production costs are also relatively low, food-grade materials.
2, BOPP/PE and BOPP/CPP. These two structures of frozen food packaging bags' moisture resistance, excellent cold resistance, low-temperature heat sealing tensile strength, good economy, especially BOPP/PE material than PET/PE feel good, conducive to product marketing.
3, PET/VMPET/CPE, BOPP/VMPET/CPE, which is a three-layer structure of the bag, more solid and stable than the double layer, high barrier performance, coupled with the presence of aluminized layer makes the printing performance also has more outstanding advantages, but relatively 1 and 2, low-temperature heat sealing performance is slightly worse, higher cost
4, PA/PE, PET/PA/LLDPE, PET/PA/AL/PE, PA/PE. These four types of material structure are more resistant to freezing, impact resistance, and good puncture resistance of PA layer; the defect is that the production cost is higher, generally used for angular or heavy food product packaging.
FAQ