black mylar bags custom size
Black mylar bags
Mylar bags are made of polyethylene terephthalate and PET plastic with thin layers of aluminum-coated plastic sheets, which are light, oxygen, air, and water resistant.
Many customers use mylar bags to store marijuana, weed, and other food products. As a manufacturer of bags, we offer customized mylar bags to our customers.
Black mylar bags are one of the bags we offer to our customers. Because it is black and opaque, it provides better light blockage and thus protects the client's weed from the decomposition of THC by light. THC will not be decomposed by light.
Description
Matte black/matte black or custom colors
Zipper lock, the child-safe seal, prevents tampering or opening by children
Bags with ZipSeal, tear openings, and rounded corners
ASTM and CCPSA compliant, CPSC certified
Safe food-grade materials and inks, eco-friendly packaging
Three layers of environmentally friendly materials
First layer material: PA,PET,BOPP,MATT OPP
Intermediate material:PET,PA,VMPET,AL,KRAFT PAPER
The last layer material: PE, CPP, RCPP
Increase customer loyalty and strengthen your brand.
custom printed mylar bags,Gravure printing MOQ 5000pcs, Digital printing MOQ 500pcs
Customized bag selection items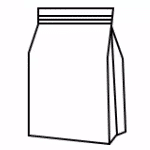 Various bag types
Stand-up pouches
Eight side seal
Three side seal ect.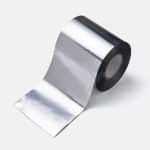 Choice of material
Aluminum foil
Kraft paper
Biodegradable material ect.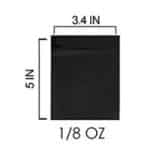 Custom Size
6″ x 9.5″ x 3.5″
5″ x 8″ x 3″
3.5″ x 4.5″ ect.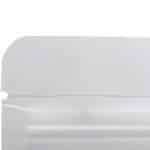 Other Accessories
Zipper, hanging hole
Tear opening
Child-resistant zipper ect.
Why choose Ewaybag?
1
Customizable
We can provide highly flexible customized products to meet your different personalization needs.
We can provide you with a full range of services from product selection, printing, bag making, delivery, etc.
2
Good brand
Ewaybags is the leading packaging bag manufacturer in China. Our customers are worldwide; some of the famous brands we cooperate with are Walmart, ADIDAS, AAPE, IZZUE, IT, and BRAINERD.
3
Fast speed
We can provide you with a product quotation plan within 1 hour, sample delivery in 3 days, product delivery in 10 days, good quality, fast speed, low price, and accurate delivery.
4
Strong Strength
Ewaybag is a professional flexible packaging manufacturer with strong R&D, design, and production capacity. Our products are widely used in a garment, apparel, food, chemical, household gift, hardware, and electronic industries.
Our advanced production equipment and we have rich experience in flexible packaging production. The company covers an area of 10,000 square meters and is a prominent manufacturer specializing in producing various plastic bags.
5
High-end design and exquisite printing
The company has a large number of printing masters who have been in the business for 2O years or more and have printed more than 10,000 beautiful products for different needs of customers, not only fine printing but also to ensure that the customer needs no color difference.
All products are made of 100% new materials, and the bags are very environmentally friendly, odorless, non-toxic, and of good quality and low price.
6
Professional after-sales service
If you have any product quality problems, our after-sales staff will solve them perfectly.
Customization process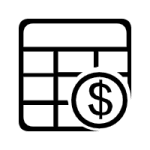 Request a Quote
Call or email us, and we'll get back to you within 12 hours.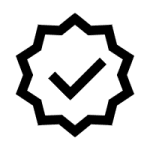 Approval of artwork
You can provide pictures or samples, and our professional designers will communicate with you to achieve your desired design.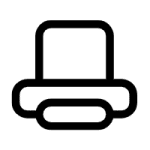 Printing and Production
Our digital and gravure printing process ensures that any design you require can be printed in as little as three days.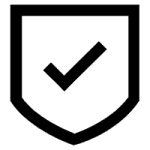 Quality Check
Every bag we want is a work of art; finding and dealing with bad bags is our best promise to our customers.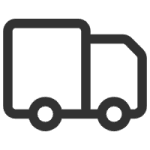 Logistics Express
We will deliver your bags to the place you tell us in time to ensure that you can receive your products in time.
Frequently Asked Questions
Related products
Wholesale Custom Printed Dog Poop Waste Bag Product Name Custom Printed Weed bag Printing Logo Available Products Type…