EWAYBAG can provide customization for any type of coffee bag. If you are new to the coffee industry or a start-up, we now offer digitally printed coffee bag options starting from 500 pcs, Fastest delivery time of 7 days. Now we offer 5 bag options: Bottom Gusset Style, Stand Up Pouches, Flat Bottom, Square Bottom,Quad Seal.
Quote custom printed bags within 24 hours
Wipf and Goglio one and two side degassing valves are available
Local Chinese valve brands have lower prices and almost the same quality
Free shipping coffee bag samples for your quickest reference
Materials with aroma resistance and high barrier properties
Aluminum foil material , black, white,brown kraft paper options
Eye-catching premium printing in up to 8 colors
Digital printing with a MOQ of 100 pcs and the shortest lead time of 7 days
The monthly supply capacity exceeds 10 million sachets
coffee bag type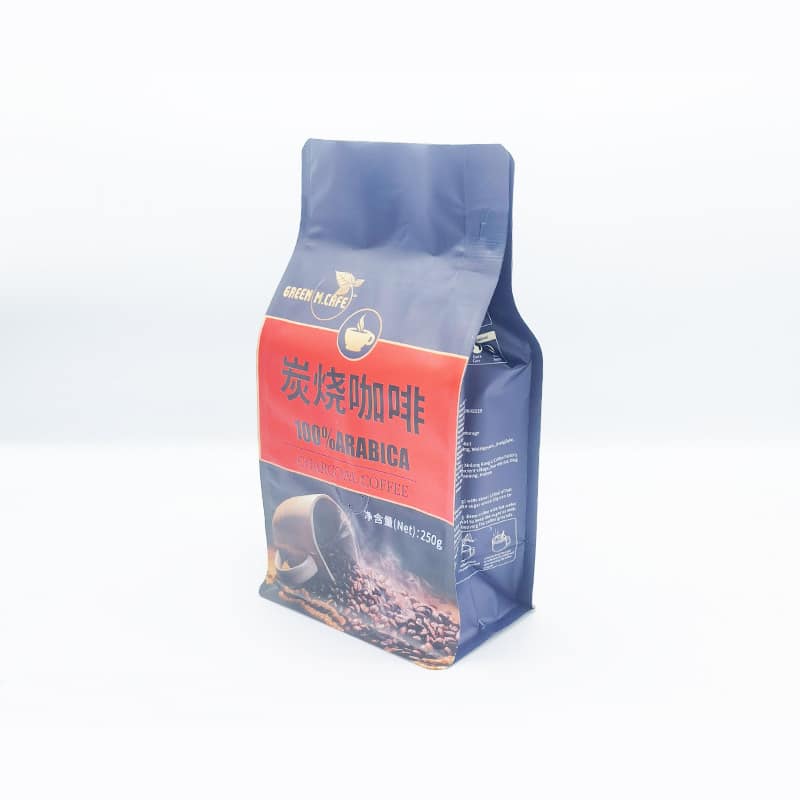 Quad Seal Pouch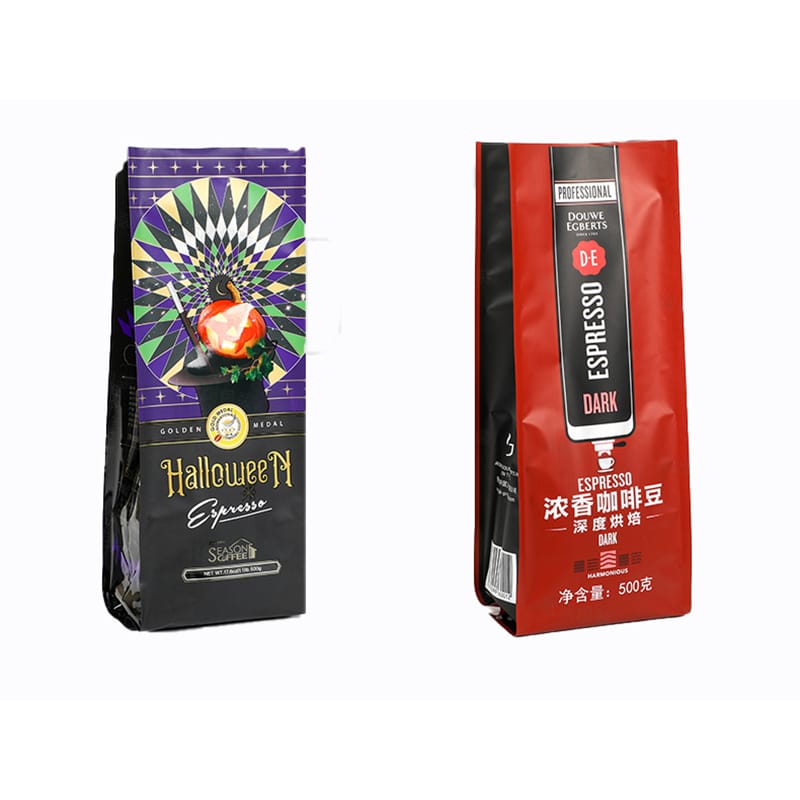 Four side seal coffee bag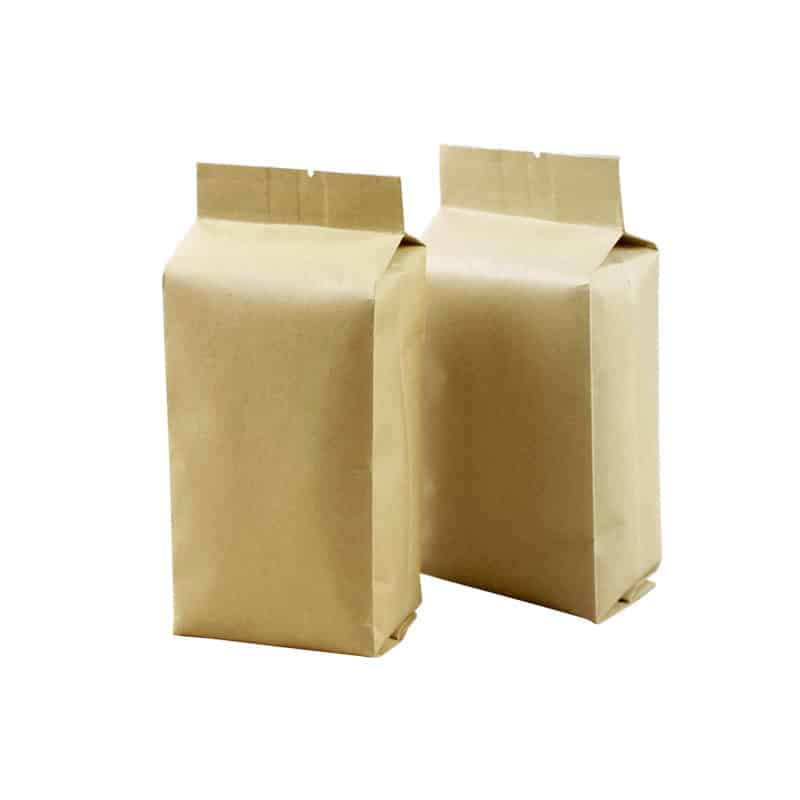 kraft paper coffee bag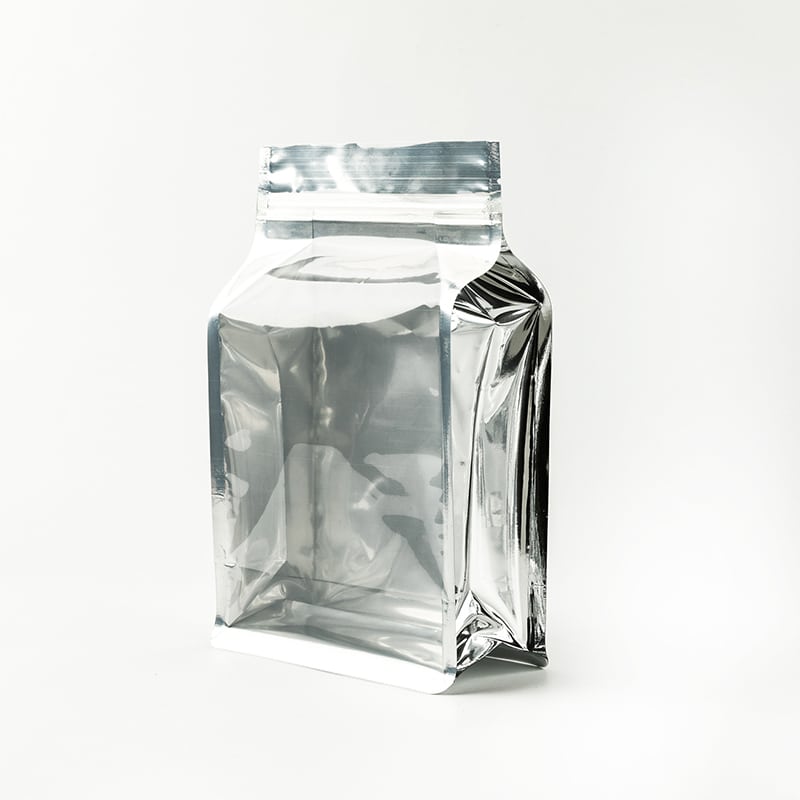 Aluminum foil coffee bag
At EWAYBAG, the coffee bag deaeration valve technology used in our bags helps to keep air out of the bag and not let it in. This technology allows the coffee to remain fresh and tightly sealed inside the bag.
The degassing valve allows accumulated carbon dioxide to escape while not allowing in coffee freshness killers such as moisture, oxygen or light. The one-way degassing valve ensures that the customer gets fresh coffee.
However, coffee bags have replaced all of this, making packaging better. There are several factors to consider when choosing a packaging product for your coffee and these will be discussed further below.
The state of freshness of the coffee before it reaches the customer. This means that the supplier must ensure that the coffee remains fresh when it is distributed to businesses, stores, cafes or shipped to end users abroad (as an export). Freshly roasted coffee releases carbon dioxide, which makes it difficult to maintain freshness.
To ensure that freshness is maintained, an aeration packaging (MAP) option is used. Send your inquiry to make the perfect coffee bag.
Food & Pet Food(Snack, Bread, Cookies, Coffee, Frozen Food, Dried Food, Fried Food, Retorted Food, Spice, Powder, Tea, Sauce,
Meat, Rice, Candy, Fruit, Powder Mix, Nuts, etc)
Beverage(soft drink, alcoholic) / Daily necessities / Electronic product / Toy Packing / Garment Bags / Agriculture Use
Cosmetic products / Corrosion products / Chemical Products / Drug / Medicine
Coffee Bag Feature
| | |
| --- | --- |
| MOQ | Digital Printing 500 PCS,Gravure printing 10K PCS |
| Size | 2oz, 4oz, 8oz, 12oz, 16oz, 24oz, 32oz, 1lb, 2lb, 3lb, 4lb, 5lb |
| Material | PET+VMPET+CPP AL/LLDPE+Kraft Paper |
| Thickness | 70 μm-200 μm (2.5Mil-8Mil) |
| Function | Handle, Ziplock, Valve, Window, Punch Hole |
| Printing | Aluminum foil , Matte |
Coffee Bag Sizes
| | | | |
| --- | --- | --- | --- |
| Volume | Size | MOQ | Delivery |
| coffee 2 oz bags | 3-4″ x 4-6"+1.5" | Inquiry | 5-15 Days |
| 4 oz coffee bags | 4-4.5" x 7-9"+2" | Inquiry | 5-15 Days |
| 8 oz coffee bags | 4.5-5" x 8-11"+2.5" | Inquiry | 5-15 Days |
| 12 oz coffee bags | 6-7" x 10-12"+3" | Inquiry | 5-15 Days |
Frequently Asked Questions
Related products
5 lb coffee bags with valve Our 5 lb coffee bags are perfect for wholesale or storing freshly…