Custom Processed Food industrials packaging
Custom Processed Food Packaging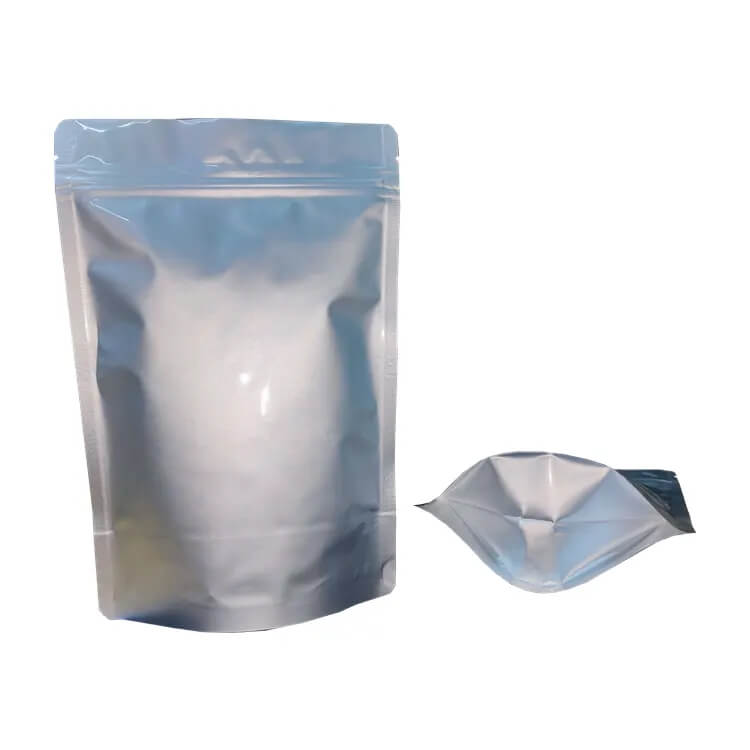 Food packaging bags should be produced using food-grade plastic film, generally more than two layers of composite packaging bags.
Food packaging bags can be classified according to their application: general food packaging bags, vacuum food packaging bags, inflatable food packaging bags, boiled food packaging bags, steamed food packaging bags, and functional food packaging bags.
Ewaybag produces processed food packaging bags with food-grade materials, which have sound air isolation, anti-oxidation, and waterproof performance. Our aluminum foil high-temperature vacuum bags are made from aluminum and other high-barrier materials after dry lamination according to the unique properties of aluminum.
It is made of high purity aluminum, which is calendered several times to form a fragile form of sheet, which is an excellent heat conductor and a light shield.
Custom processing of food packaging has always been our core business, with a wide selection of bag types and additional accessories.
Advantages of customized Processed Food packaging bags
Bag type selection
1.three-sided sealed food packaging bag is a common food packaging bag type.
2.stand-up food packaging bags (stand-up zipper bags), stand-up pouch bag type, can stand independently on the container, showing promising results.
3. the seal organ food packaging bag, bag square three-dimensional, then the three-sided bag capacity, beautiful shape pattern.
4. eight sides seal food packaging bags. Stand-up pouches developed based on the bottom square can be upright; the container showcase effect is stunning.
5. Suction mouth bags. The bag type is convenient for transportation and storage. It is the first choice for packaging liquids, powders, and other products.
Stand up bag
Stand-up bags are commonly used in food packaging, such as: nut packaging, retail packaging, pet food packaging, etc.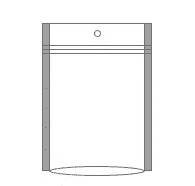 zipper bag
Zipper bags are bags that can be repeatedly sealed by pressing the zipper to LDPE and high-pressure linear LLDPE by blow molding heat-cutting machine bags.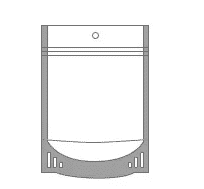 stand up bag with zipper
Zippered stand up bags are one of the best display packaging options for bulk items. It is a type of stand-up bag and can be sealed perfectly with zipper closure to keep all products as tight as possible.
Features and Options (Add-Ons)
Custom Processed Food packaging materials
PET, NY, AL/PE general packaging, PET, NY, AL, CPP high-temperature cooking resistance. PET: good printing effect, NY: low oxygen permeability, AL: strong barrier, opaque, PE: general packaging inner layer, CPP: high-temperature cooking inner layer
We can customize the material; we will provide customers with professional guidance and advice.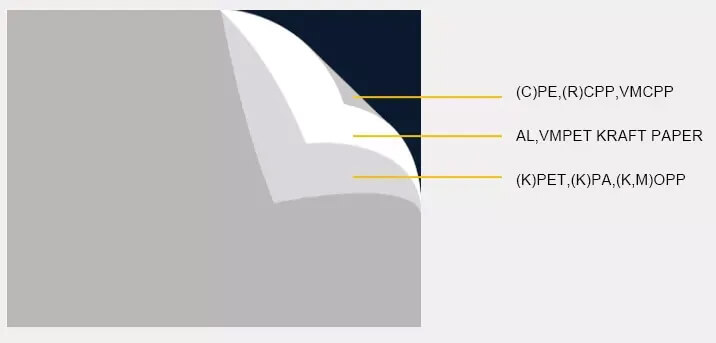 PET/PE, PET/MPET/PE. PET/FOIL/PE. KPET/PE . HSBOPP/CPP. NYLON/PE
FAQ