aluminum foil pouches Custom Plastic Bag Supplier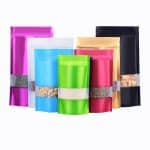 Aluminum foil ziplock bag for food
Custom printed patterns, zippers, colorful aluminum foil bags Window, food packaging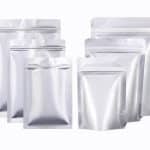 flat bottom aluminum foil bag
Custom size logo
Two styles flat bottom aluminum foil bag
Standing foil bag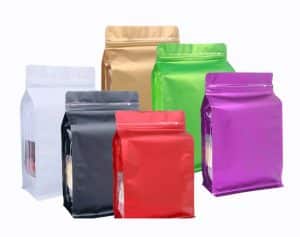 aluminum foil coffee bags
Custom size logo available
For food packaging, coffee packaging
Aluminum Foil Pouch with Spout
Custom sizes and printing available
Suitable for liquid packaging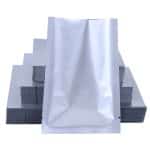 large aluminum foil bags
wholesale large aluminum foil bag
For food packaging, can be customized size, color, logo
Aluminum pouch manufacturer
Ewaybag is a manufacturer specializing in producing aluminum foil bags and has created custom aluminum foil bags for thousands of customers. A variety of different aluminum foil bags solve the application needs of customers in different scenarios; we provide aluminum foil bags for food, electronics, coffee, pet food, cookies, pharmaceuticals, and other needs. Whether you need water and UV protection or oxidation protection, or zipper protection for children, we can provide many different functions and styles to meet your packaging needs. We use high-quality food-grade material, and the bags are made of three or more layers, PET, NY, AL, CPP, and many others. Also, customers can enjoy a 30% discount on their first order and customized aluminum foil bags. More discounts can be enjoyed on subsequent orders.
Aluminum foil stand up pouch description
Aluminum foil bags, also known as pure aluminum bags, are suitable for moisture-proof, light-proof, and vacuum packaging of large precision mechanical equipment, chemical raw materials, and pharmaceutical intermediates.
Our aluminum foil bags mostly use a four-layer structure with good water and oxygen barrier function.
We accept customized aluminum foil packaging bags, which can be made into flat pockets, three-dimensional bags, organ bags, and other styles.
Our products need to be tested by GB and ASTM standards.
The products meet the requirements of environmental protection (third-party test reports are available), and the products meet the most stringent environmental standards for packaging materials in the EU and North America. Standard materials: PET/AL/PE PET/NY/AL/PE PET/NY/AL/CPP PET/AL/PET/PE, different composite materials, and thicknesses are available upon request.
Storage environment temperature ≤ 38 ℃, humidity ≤ 90% 5, product specifications conventional: thickness 0.10mm and 0.14mm, three-side seal, sealing edge 10mm, product specifications and sizes can be customized according to customer needs. Thickness:70~180 micron
Aluminum foil stand up pouch features
Strong air barrier performance, anti-oxidation, waterproof and moisture-proof.
Strong mechanical properties, high blast, puncture, and tear resistance.
High-temperature resistance (121℃), low-temperature resistance (-50℃), oil resistance, and good performance of fragrance preservation.
Non-toxic and tasteless, in line with FDA food and drug packaging standards.
Good heat sealing performance, softness, high barrier performance
Custom printed mylar bags,Gravure printing MOQ 5000pcs, Digital printing MOQ 200pcs
Customized bag selection items
Our aluminum foil bags offer the best protection for storing your food or other items and are available with a wide range of bag attachments for customization options. For example, the customer can think of colors from red, gold, blue, or customer colors, front or back visualization window options, easy-open zipper closures, and child-resistant zippers. Our foil bags are also ideal for pharmaceutical and cannabis packaging, which are not only odor-proof, waterproof, and air-barrier but also keep weed fresh for a long time.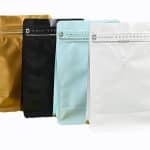 coffee packaging
A variety of colors and sizes customized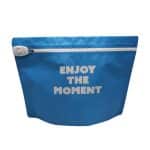 Child-resistant zipper
Protect children, prevent children from touching the contents of the bag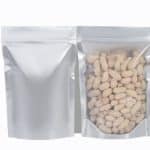 Window stand up bag
Transparent window, the product is clearly visible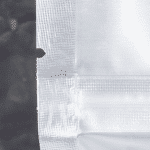 Easy tear design
Aluminum foil pouches advantage
1
Save money for you
You can get 30% off your first order and apply for a manager's discount for larger purchases.
2
Fast shipping
Same day delivery for orders placed from stock, 7 working days for custom products
3
Fast speed
Customers can choose from dozens of bag types, such as stand-up, three-side-seal pouches, suction nozzle pouches, etc.
4
FDA approved materials
Environmentally friendly food grade material, FDA-approved, safe and hygienic.
5
Customized Printing
Customers can choose digital printing or gravure printing; the pattern is customized according to customer needs.
6
Customized Size
No matter 1 gallon or 3.5G, Custom size according to customer's requirement
7
Design Service
Realize all customer's ideas for bags, brand customization service
8
Perfect after-sales service
We have professional colleagues in charge of after-sales service to solve all kinds of packaging bag problems for our customers.
Customization process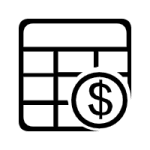 Request a Quote
Call or email us, and we'll get back to you within 12 hours.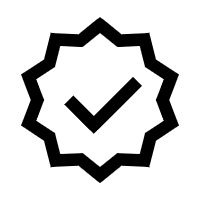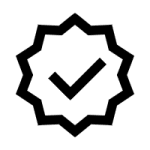 Approval of artwork
You can provide pictures or samples, and our professional designers will communicate with you to achieve your desired design.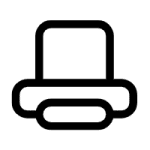 Printing and Production
Our digital and gravure printing process ensures that any design you require can be printed in as little as three days.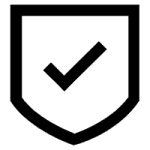 Quality Check
Every bag we want is a work of art; finding and dealing with bad bags is our best promise to our customers.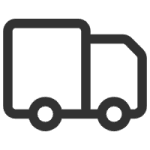 Logistics Express
We will deliver your bags to the place you tell us in time to ensure that you can receive your products in time.
Frequently Asked Questions
Related products
resealable aluminum foil pouches Flexible Bag Supplier-Ewaybag Custom resealable aluminum foil pouch for food packaging. Size, thickness and…