3.5 Mylar Bags With Labels custom labels-Ewaybag
3.5 MYLAR BAGS WITH LABELS: The regular size of this bag is 3*4 inches, Package includes 3.5g mylar bag with labels , All original artwork featuring high quality printed designs on front and back of each bag, Top quality mylar bags with 110 micron thickness, aluminum interior and durable mylar exterior ensure your items are safe and secured.
Food storage like: weed, travel food storage, protein powders, spices, coffee beans, candy, trail mix and accessories,etc.
Premium Matte Finish: This bags feature a premium matte finish and high quality print designs that not only looks great but also provides durability.
Bottom Can Stand: Our mylar bags are designed to stand up on a flat surface when items are placed inside the bag.
Our 3.5 mylar bags with labels are made with custom printed sticker labels on 3 x 5 inch mylar bags.
Our labels are customizable to meet the individual needs of our customers and are provided at no cost to the customer, along with the custom mylar bag.
Advantages of our 3.5 polyester film bags
1) Light and airtight – Prevents light and air penetration, providing superior durability and puncture resistance to keep air, moisture, and food fresh inside. It is made of BPA-free, food-grade safe materials.
2) GREAT PROTECTION – Resealable zipper with strong sealed side rounded corners. They are designed with an extra aluminum inner layer to keep air and moisture out and food fresh inside. They are made of BPA-free food-grade safety material.
3) OXGEN ABSORBER-Prevents oxygen exposure and maximizes potency and shelf life.
Mylar bags are the best storage and packaging for coffee, tea, retail products, fudge, food, groceries, beef jerky, cookies, cosmetics, medical marijuana, and more.
Rounded Corners
Bags with custom labels
Stand Up Bag Design
Heat Sealable & Resealable
Ziplock Secured and moisture proof
Food Grade
Custom size, thickness and printing, etc
Free label design service
Food packaging
Accessories packaging
Herb packaging, etc
Rice,Coffee,Coffee bean,Pet food, Nuts,Dry food,Power, Protein Powder,Moringa powder,Snack,Cookie,Biscuit,Candy/Sugar,etc.
The label on the bag has an essential role for customers to identify the items inside our bags, and a lot of information can be recorded on the label, such as production date, shelf life, gram weight, etc.
For customers who have customized our mylar bags, you can also customize the bag label; as long as your needs are explained, we will have a designer do a personalized label design for you to enhance the customer's brand.
Our Various styles of 3.5 mylar bag labels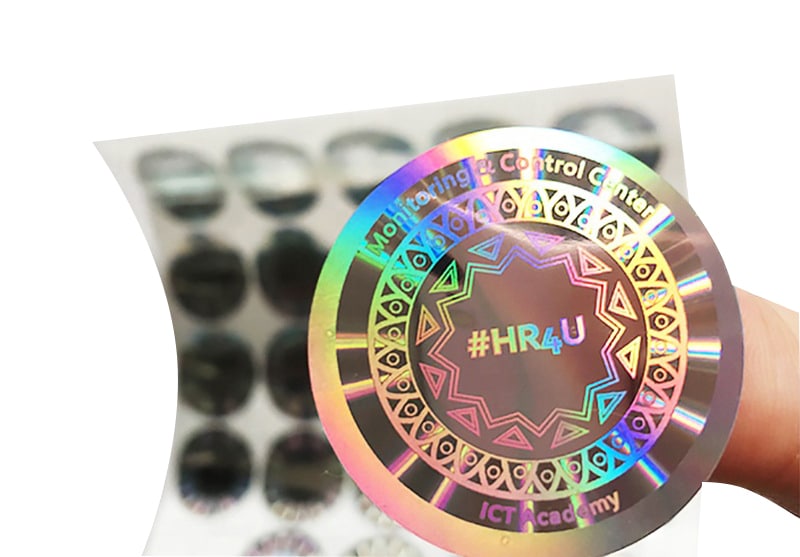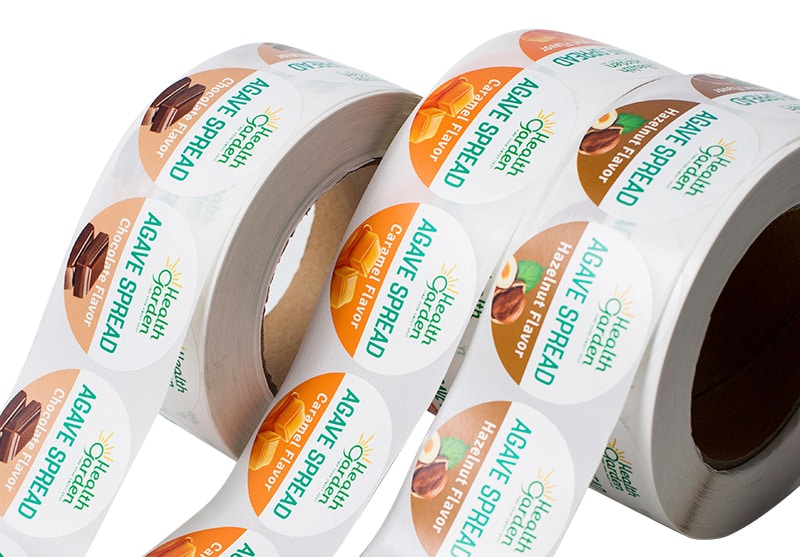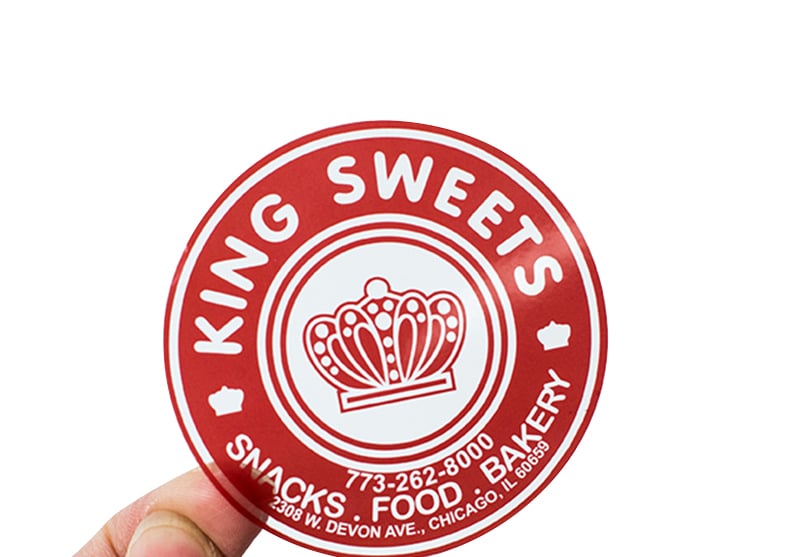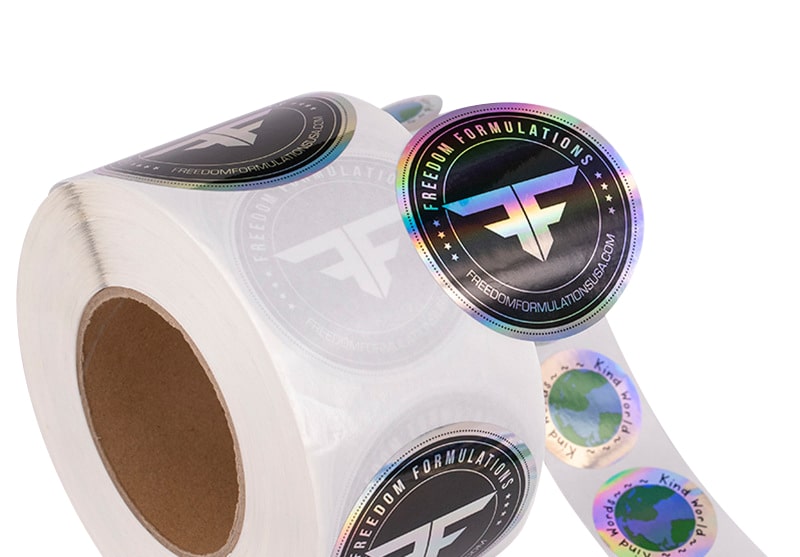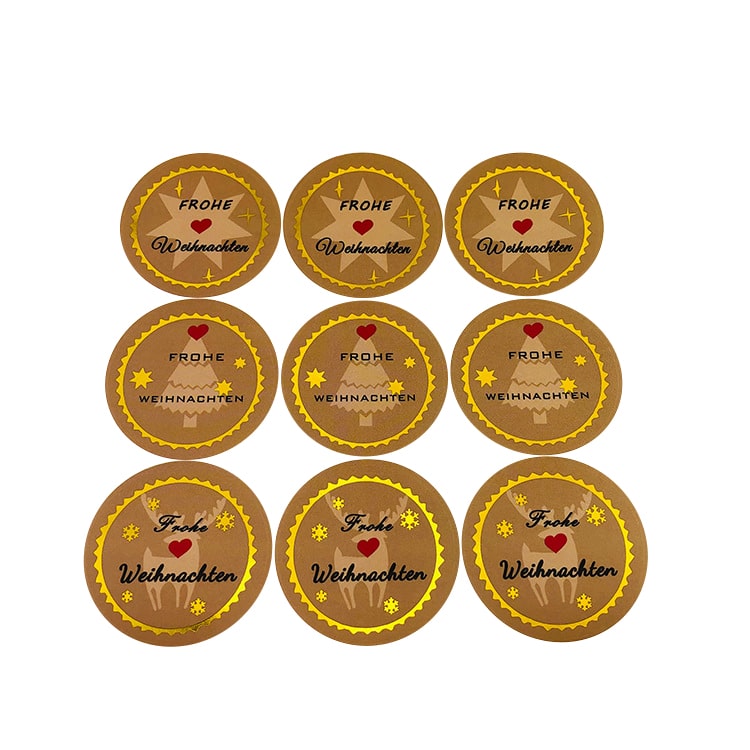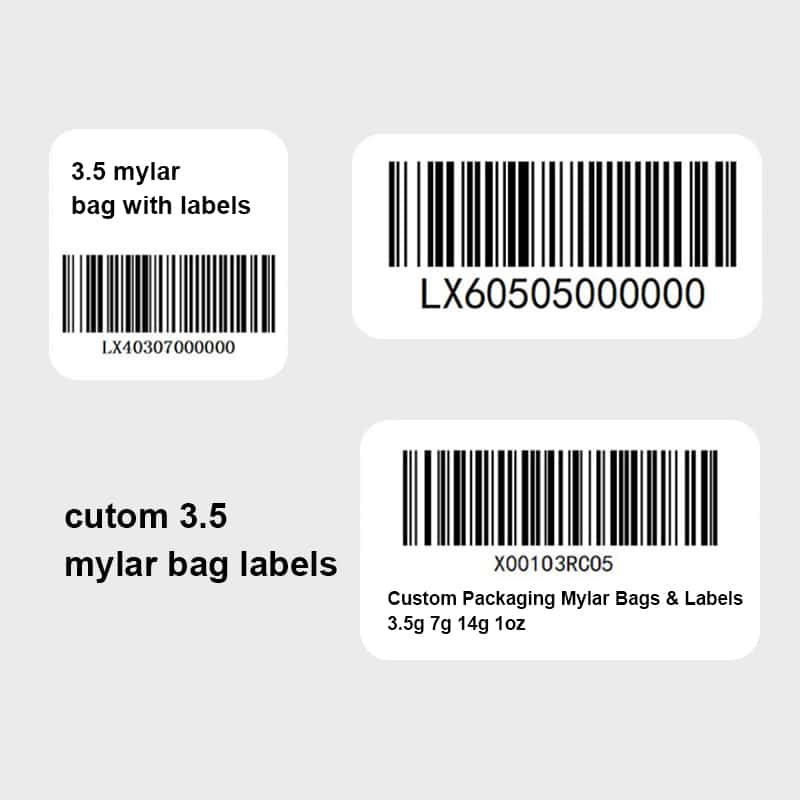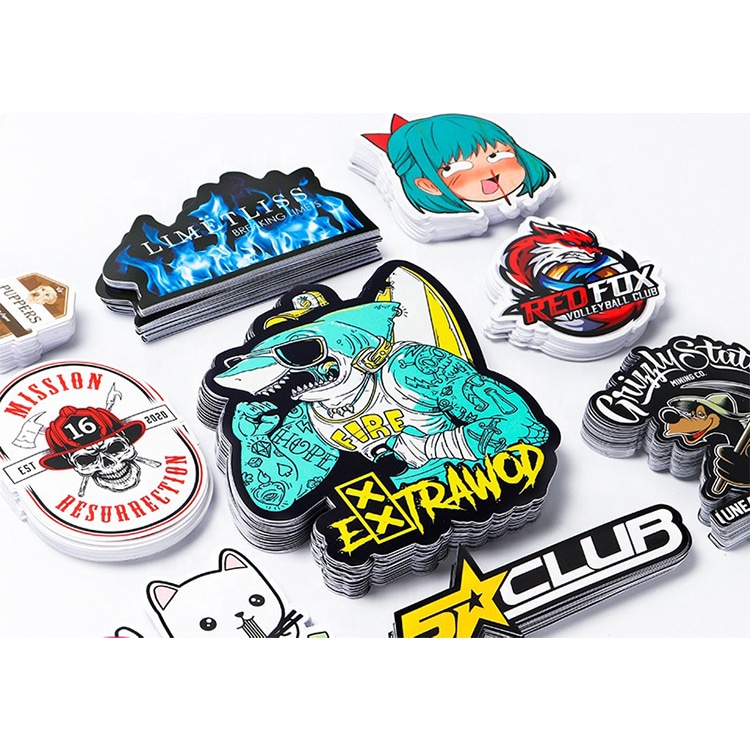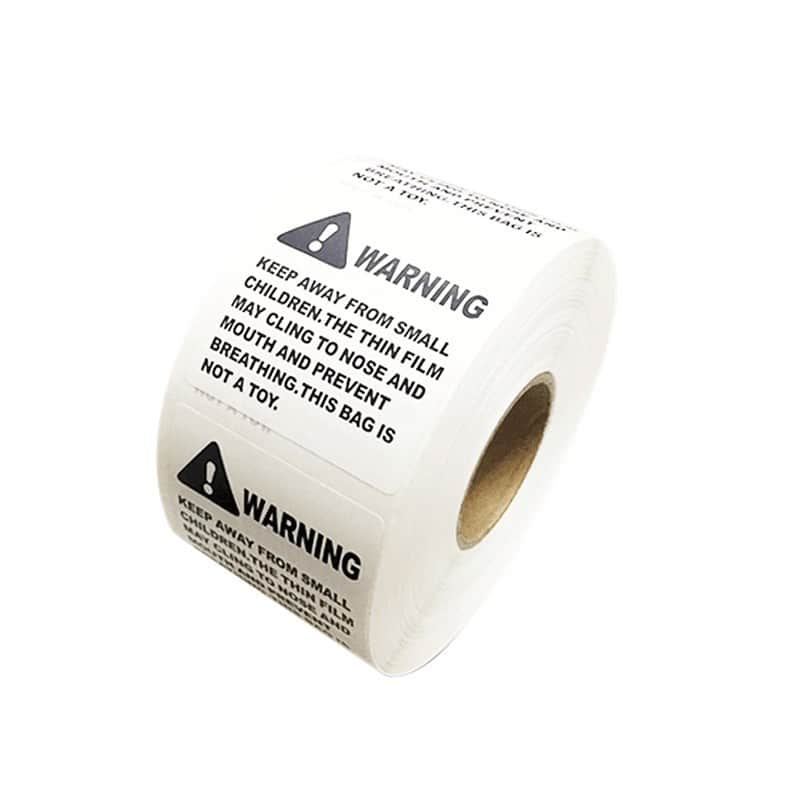 Selecting 3.5 Mylar Bag Right Size
| | | | | | | |
| --- | --- | --- | --- | --- | --- | --- |
| Size (W×H×B cm) | Thickness | Cookies | Candy | Tea | Powder | sugar |
| 9×14+3 | (280 micron) | 50g | 50g | 25g | 50g | 100g |
| 10×15+4 | (280 micron) | 60g | 80g | 60g | 100g | 250g |
| 12×20+4 | (280 micron) | 100g | 170g | 90g | 180g | 500g |
| 15×22+4 | (280 micron) | 250g | 270g | 220g | 400g | 650g |
| 17×24+4 | (280 micron) | 300g | 400g | 280g | 500g | 1kg |
| 20×30+5 | (280 micron) | 400g | 800g | 550g | 720g | 2kg |
The importance of 3.5 mylar bags labels
When the customer's demand for the number of bags is relatively large, we can print the customer's logo, badge, product information, pattern, and all other information that the customer needs on the bag's surface. But if the customer.
The number of mylar bags required is small, and they must display some information about themselves; we can provide screen printing and labeling to solve this problem and help customers save costs.
An essential function of our packaging labels is to display product information. In addition to the product text introduction, the matching color pattern to express the content can also enhance the appearance of the packaging display effect.
At the same time, the exquisite structure design combined with the function can also give the product a three-dimensional and realistic feeling. The use of material processing technologies, such as the printed catenary process and the selection of special paper, can enhance the visual effect of the product's appearance. Together with the QR code technology, this can increase the customer's interactive experience, enabling the consumer to perceive and receive content beyond the product identification information.
Our Mylar Bag strain labels are waterproof, long-lasting, and come in various styles, and we can also help customers with free designs to meet their individual needs.
3.5 Mylar Bags With Labels structure
The number of layers of the bag is often determined by customers' needs, such as the need to print patterns, the need to prevent water leakage, and many other personalized needs. Generally, many of our customers' bags are divided into three-layer structures, and the materials of these three layers can be customized according to the pack's function.
We manufacture and supply high-quality takeaway packaging for food and beverages. All options can be fully customized and printed.
Custom shape mylar bags
1.Choose your pouch style:
2.Choose the right film structure for your product:Laminated bags offer various barrier qualities based on the filmstructure used. We can help you choose the right film structureto give your product the proper shelf-life.
Reclosable / Resealable Zipper, Innolock zipper or Velcro
Degassing Valve or vent – Clear Window – Tear Notches
Glossy,Matte or Frosted Finish -Ergonomic Handle
Euro or Round Hang Hole – Spouts with caps – Rounded corners
3.Choose your print and color to promote your product:Our in-house art department will help make your ideas into a packageyou will be proud of.Our packaging experts can help you navigatecomplex all the issues like barcodes and nutritional ingredients labels.Perfect for Tea& Coffee, Processed Foods, Beverages, Sauces & Condiments,Confectionary, Frozen Foods,Pet Food,Household & Garden, Health & Beauty,Pharmeceutical & Medical, Industrial Products,Whatever your product needs!
Frequently Asked Questions
Related products
Wholesale Custom Printed Dog Poop Waste Bag Product Name Custom Printed Weed bag Printing Logo Available Products Type…