mylar bags with oxygen absorbers-ewaybag
All Printed, Color Customized | MOQ From 1000 Pcs
Mylar bags are small , flat bags or bags for getting up, constructed from simple 2 or 3 layers of metalized and clear material. They may include a zipper, the front of the pouch is usually printed with images or windows that can be seen through. The majority of mylar bags have one side that is transparent and the other side of silver material. Mylar bags are utilized for a variety of packaging requirements, mostly for grocery, food chemical, dog-treat and for everyday use as it is leakage, odor and odor proof. the properties of high or medium barrier. is shelf products within 12-18 months.
EWAYBAG has been manufacturing a variety of millions of mylar bags for customers across the globe. Mylar bags that are made from simple material design, easy printing, and quick bag-making speed. EWAYBAG's facilities, can make the equivalent of half a million bags each day. The first time we receive an order, we're capable of finishing within 10 days . The second orders we can finish in one week for printing.
Mylar bags of every kind available, materials, sizes and color are all customizable;
With clear and silver materials Both front and back, can be customized.
Start at 1000pcs to place the printing order, and the color stock bags are available;
Fastest delivery in one week, and some pouches cost less than $1/100pcs.
BPA free and USDA, FDA approved material.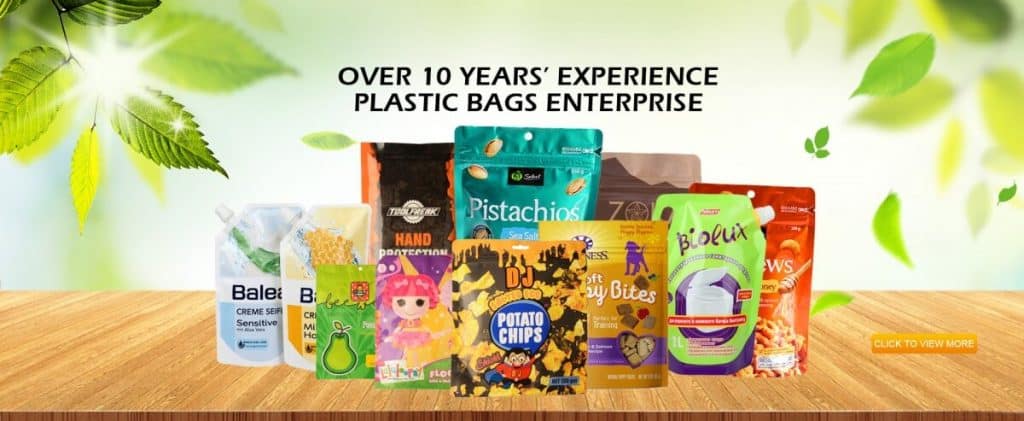 | | |
| --- | --- |
| Product Name | Custom Printed Weed bag |
| Printing Logo | Available |
The bag revolution is taking new turns and food storage has not taken the backseat. Mylar bags are one of the foremost common sorts of food storage bags today.
Developed in 1950, these bags are manufactured from polyethylene terephthalate. The bag is light and versatile with high enduringness. That's why it's considered the simplest for food storage.
EWAYBAG is one of the leading companies in processing Mylar bags in China. we've been manufacturing these bags with expandable capacity and that we are producing them with prowess.
The Mylar bags we design make sure that there's a complete separation between your food and also the environment. We understand that the key to creating your food last for years is to get rid of the maximum amount of oxygen possible.
The chemical combination that we use, PET/VMPET/PE, makes the bag super-rigid and tensile. We assure you that your food is free from light, heat moisture, oxygen, and even rodents.
| | |
| --- | --- |
| MOQ | 100 Pcs by Digital Print, 10K Pcs by Gravure Print |
| Size | 70*110+25mm(Min) 320*450+120mm(Max) |
| Material | BOPP/PET/NY+PET/AL/PETAL/Kraft Paper/+LLDPE/CPP |
| Thickness | 70Mircons-200Mircons (2.5Mil-8Mil) |
| Function | Punch Hole, Handle, Ziplock, Window,Spout |
| Printing | D-Met Printing, Metallize, Vanishing, Matte Finishing |
Products Type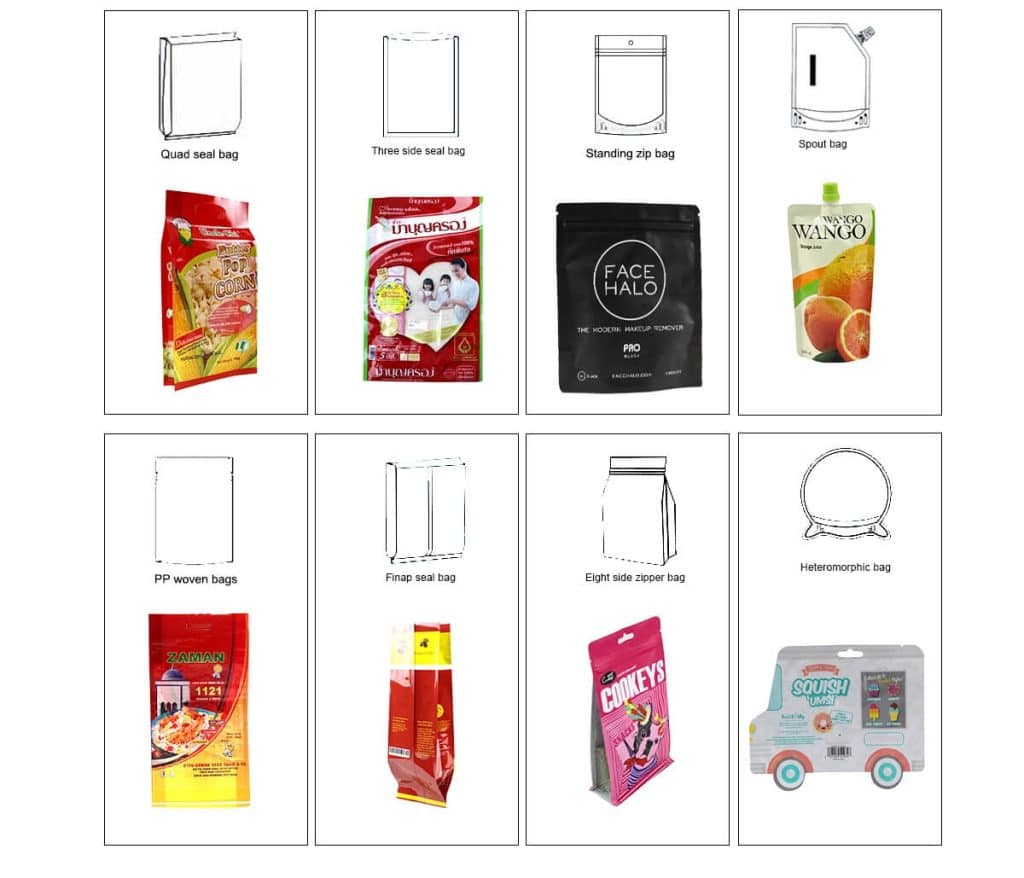 2. Who is the person who makes Mylar?
Many groups are able to produce Mylar However, the Mylar name is itself an emblem.
Mylar is a registeredtrademark by DuPont Teijin Films.
Mylar is a popular name. Mylar name is a reference to the fact that it is both familiar and normal it is.
3. How thick should the Mylar bags be?
A sheet used for a Mylar bag ranges between 12um and 350um in thickness.
They range from 0.0005 or 0.014 inches.
The test results show that Mylar is lightweight and also simple to make.
A Mylar bag does not have to be extremely thick. the fact that a bag is thicker does not mean it's more reliable.
4.Are aluminum foils that are lightweight included in the Mylar bag?
Aluminum foil can be found in the middle of the bag, to stop oxygen from entering the bag.
5. How silky smooth do they feel? Mylar bags?
Mylar is a soft polymer that doesn't fold or lay easily.
Multiple bags can be placed next to each other without the bags rubbing.
6. What is the process of Mylar manufactured?
Two steps are vital to the manufacture of Mylar:
Polyethylene Terephthalate or the pet of the family is extracted in film.
The film is set on a cold, hard surface such as an old roller.
The film is drawn according to both directions.
The warmed rollers are sure to draw the film out with one direction, and then the next.
The film is heated to tension to 200 ° Celsius or 392 F.
This process makes sure that Mylar is able to handle some of the most difficult situations.
7.Do you think there is a chance for the use of a Mylar bag to hold or create static electricity?
Mylar will not perform fixed power.
The polymer is a good way to protect the contents within this bag against any electric shock.
The body acts as an electrical insulation.
8.Are Mylar bags withstand humidity well enough?
Mylar bags protect against excess moisture entering.
However, you should be careful not to immerse in the Mylar bag or keeping it in difficult conditions.
9. What are the appropriate temperature storage guidelines in Mylar bags?
Mylar is able to be stored in various temperatures.
Mylar will surely preserve its outstanding quality when temperatures range between -70 and 150 degrees Celsius or temperatures ranging from -94 to 302 F.
It is recommended to follow the storage space rules for any food items you plan to store within the bags you carry in your Mylar bags.
10. >What kind of foods can be put into Mylar bags?
It is possible to use Mylar bags help you save a variety of food items.
Mylar bags are great for dry food items.
>It is also possible to add freeze-dried or dehydrated foods in the bag.
The ability that The capacity of the Mylar bag to prevent moisture getting inside ensures that dry food items are kept without risk.
11.Do Mylar bags contain BPA?
Mylar does not contain BPA.
12. Are Mylar bags emit scents or are they effective in blocking scents from many different foods?
>Mylar bags help keep smells from spreading too far.
The film isn't as pliable as other similar materials.
Gas fragments are unlikely to end up in the bag, nor last the same amount of time as they do inside.
The high-end materials ensure that you will not be afflicted by the same scents that are stale or any other unusual scents that are visible in Your Mylar bag.
13. Are you able to use Mylar bags after you've used bags made of them?
>You can wash your Mylar bag after using it and reuse the bag in the future.
The bag should be dry once it has been cleaned out prior to use.
The layout is completely dry, which means that the parts inside won't become damp.
What is the best method to cleanse the inside of a Mylar bag?
Clean up the inside of a Mylar bag by using white vinegar and water.
15. Can Mylar bags withstand high-intensity points, like UV light?
>The thick structure inside the Mylar bag is designed to keep light from entering.
It is best to store your bag locked in a secure area inside your home to ensure it is safe.
16. >A pet from the family is bound to be injured if it attempts to chew on the Mylar bag?
A pet dog is definitely not be at risk of being damaged, but it's helpful by keeping your bag away from the pet's family in order to protect yourself.
17. What weight capacity is your Mylar bag handle?
You can purchase bags that can hold any weight that it can handle.
Check your bag every once in period of time to understand what it does.
>The rule of thumb is to stay away from adding excessively at one time.
18.Do you think there is a possibility for oxygen to be absorbed within your Mylar bags and possibly cause injury to the bags' components?
Oxygen is most likely to be absorbed into the bag, if you left the bag open or if there was the possibility of a leakage.
The trick is sealing it with the Mylar bag as close to the middle or bottom as possible.
By doing this, you ensure that there is very little room for oxygen to circulate within.
19.Do you think an Mylar bag have to come in a silver color?
The most popular shade is silver. popular color for the Mylar bag.
You can get bags of various colors , if you decide to choose.
20.How long will the components in Mylar bags last?
Food items can be kept in the Mylar bag for up to 10 years.
Soft grains can live in the Mylar bag for up to ten years.
Hard grains can be kept in bags for up to twenty years.
The food will remain intact for a long time provided you take care to keep the Mylar bag from water.
21.Are oxygen absorbers added to Mylar bags?
There is the option to add oxygen absorption devices in an Mylar bag.
>These products may not be necessary in all circumstances.
22.Are Mylar bags be sealed with a vacuum?
There is the option to seal the vacuum of a Mylar bag if you would prefer.
23.Do you have the ability to keep your flour using Mylar bags?
The flour can be stored for five years or more, typically.
The time-span of the Mylar bag is significantly greater than the time you'd surely leave if you had an additional storage alternative.
Flour will last 3 to 6 months when it is kept in different other foods.
24. Are you able to cook food in your Mylar bags?
Don't attempt to cook food items inside the bag.
The Mylar bag could be damaged due to steaming or the heat generated by microwave.
The weak point can be seen in spite of the capacity of Mylar to withstand a variety of temperatures.
The top layer of the Mylar bag could be made of an elastomer.
The intense heat may make the fabric wear down and cause damage to Mylar. Mylar in the end.
25.Are pests and other pests infiltrate the Mylar bags?
Computer mice, as well as other rodents can eat Mylar bags.
A few bugs could also be drawn to the food in bags like Mylar bag.
Place your bags in safe places where pests aren't likely to be seen.
26.How would zippers function in Mylar bags?
The zipper could be visible on top of an Mylar bag just like other things.
27.A gusset hole could show the hole Mylar bags.How would the hole be inserted?
The opening for the gusset will look like the one you would find on the coffee bag.
The gusset's opening permits carbon dioxide and other gases to escape the bag.
The unique arrangement of the hole assures that oxygen does not get into the bag.
28.Does it have the potential possibility for the Mylar bag to leak?
A Mylar bag is not likely to be in danger of leaking in most situations.
There is a possibility for an insect to cause leakage through chewing on the bag.
You should keep the Mylar bag in order to ensure that the bag isn't likely to leak.
29.Do you want to add any kind of material from a book in Your Mylar bag?
The Mylar bags smooth and even surface makes it simple for unique images to be printed onto the body of the bag.
30.Can an Mylar bag be used of to store marijuana?
An pot bag is made of Mylar If you want.
The body can block out the odors created by the cannabis product.
The bag still needs to have the required lawful precautions on its body.
31.Do you have the option of adding an spout for Your Mylar bag?
Spout bags may also contain an Mylar body.
It is essential to keep the spout shut so that air does not enter.
The spout may also be cleaned as necessary but it should be cleaned together with other bags, if it is possible.
32.What exactly is the size of the size of your Mylar bags be?
Mylar bags are available in various sizes to meet requirements of the customer.
A bag that is smaller can range between 8 and 10 inches.
The biggest bags could be between 50 and 60 inches.
The appropriate size for one's needs should be dependent on the materials to be placed into the bag.
Frequently Asked Questions

Zip Lock Bags With Logo Equipment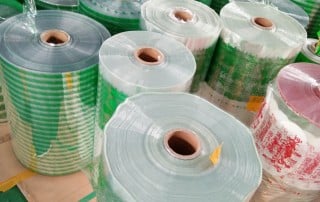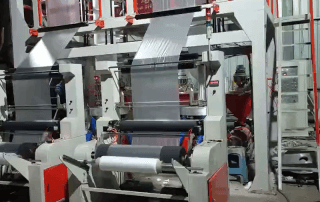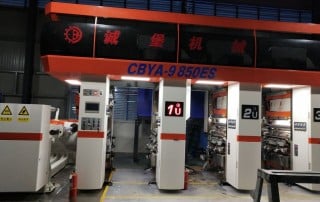 Related products
Wholesale Custom Printed Dog Poop Waste Bag Product Name Custom Printed Weed bag Printing Logo Available Products Type…