Customized packaging bags
Pepper packaging bag requires good barrier properties, moisture resistance, low heat sealability, high transparency, just like other dry seasonings. Today I'm going to show you how to customize your own personalized pepper bags.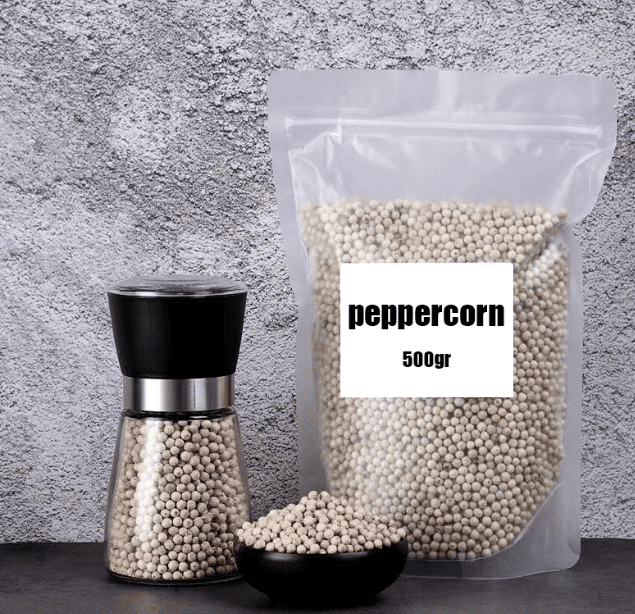 Customized packaging bags are the most concerned issues of customers. In addition to quality, that is, price issues, our customization is also based on customer needs, and different needs often have different prices. We are often asked by customers, do you have a customized price list? Under normal circumstances, we do not have it, because customization of this kind of thing varies from person to person, each person's needs are different, and the price of customization is also different, so we have no way to give a unified price list, these need to be discussed only then can the price be set.
The customization of black pepper packaging bags is the same as that of other packaging bags, and the following steps must be followed. The size, quantity, material, thickness, and printing of the packaging bag. These are the basis of the quotation. Only knowing these, the staff can give you a quotation.
So in order to send you an accurate quotation, we need to learn the details of your customized packaging below:
Advise your packaing shape

For Peppercorn, we have these kind of popular packaing types for you to choose.
Three Sealed Side Packaing
Most of the leisure food bags, facial mask packaging bags, etc. that are common in daily life are packed in three-side sealed packaging bags. This kind of three-sided sealed packaging bags can not only prevent product deterioration and decay, but also be beautiful.Three-side sealed packaging bags are sealed on three sides, leaving only one side open to pack products for users. Three-side sealed bags are the most common way of making bags in daily life. The airtightness of the three-side sealed bag is the best, and the vacuum bag must usually be made in this way. Suitable for peppers below 250g.
Stand up Pouch Packaging

Stand-up pouch is a relatively new form of packaging, which has advantages in many aspects such as upgrading product grades, enhancing shelf visual effects, portability, ease of use, freshness preservation and sealability. The stand-up pouch is made of laminated PET/foil/PET/PE structure, and can also have 2 layers, 3 layers and other specifications of materials, depending on the different products packaged, the oxygen barrier layer can be added as needed to reduce the oxygen permeability rate , Extend the shelf life of the product.
Stand-up pouch packaging is mainly used in juice drinks, sports drinks, bottled drinking water, inhalable jelly, condiments and other products. In addition to the food industry, the application of some washing products, daily cosmetics, medical supplies and other products is also gradually increasing .
Standing up bags for peppers is a popular option, making your product stand out on the shelf. This bag is suitable for peppers of all weights, but the price is slightly more expensive than the three-side seal bag.Suitable for merchants who want to take the high-end brand route.
Flat Bottom Packaging
There are five printing panels, front, back, left and right sides and bottom. The bottom is completely different from traditional stand-up pouches, stand-up pouches or stand-up pouches. The difference is that the bottom of the flat-bottomed pouch is very flat without any heat-sealed edges, so that the text or pattern can be displayed flatly; so that the product manufacturer or design Teachers have plenty of room to play and describe products.
This type of bag is more pleasing to the eye as a whole, and is more suitable for products weighing more than 250g or even larger. Generally, this kind of bag is more expensive to print. Compared with three-side seal and stand-up bag, the cost of printing this bag is 3 boards more than normal bags, if the whole bag needs to be printed. Secondly, due to the relatively complicated structure of this bag, the material loss is also large.
Advise your packaing size

After select the packaging shape, what is very important is to confirm the size. Different size charge different is because the bigger the bag, the more material it uses and the higher the price. For peppercorn, the standard bagging weight of pepper ranges from 30g to 2000g. Products with the same gram weight may have different hight or width, some hight is longer than width and others hight is shorter than width. That's why we ask to know the size of the bag, if you have a request for the capacity of the bag, but not for the bag to be taller or wider, we can recommend the size for you. Once we get the size, we'll proceed next step.
Qunatity for each size

For printing, our MOQ is 1000pcs for each design, the more quantity the more cheaper, but our MOQ is not the cost effective one.
The cheapest one is to use one roll of material. A roll of material is about 6000 meters, and the approximate number of bags for one roll can be made depends on the size of a packaging bag.
Stand up pouch size recommend for peppercorn:
12×20+4cm (50gr)
16×22+4cm (100gr)
18×26+4cm (200gr)

Packaing thickness

For composite bags, our minimum thickness is 50micron on one side, and the maximum thickness can reach 200micron on one side. Generally, the larger the bag, the required thickness will be relatively thicker, and the smaller the bag, the thickness will be smaller. For a bag of black pepper 100g-500g, 100micron on one side is enough.
Material you need

We got kraft paper one and placstic one, both interior can be metallized or non-metallized available for you to choose Kraft paper one is much more eco-friendly.
Other options

Zipper: Resealable function, can be better restore your foods when used again.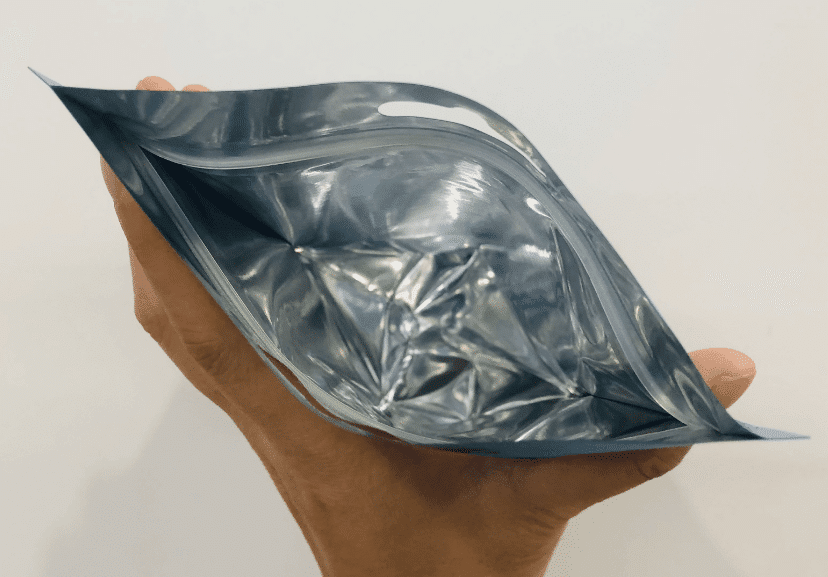 Clear window: Can help to see the products inside the packaging through the window.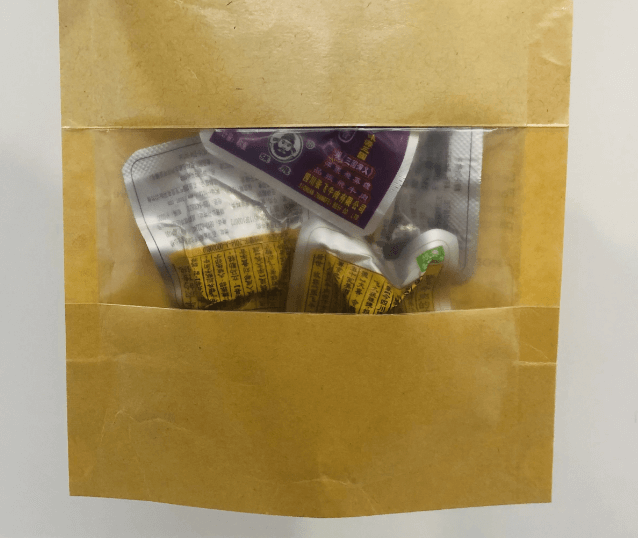 Euro hole: Products can be hung up and displayed on the nails of the shelf, saving shelf space.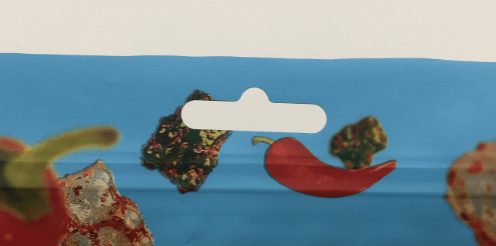 After knowing your above information, we can provide you with an affordable pepper packaging bag solution.
Similar Posts
Spout pouch: Spout pouch is also called Pot Spout Bag. Spout pouch is based on…