Types of tea packaging
Tea is one of the most popular drinks in the world. In order to ensure that only high-quality tea is delivered to your clients, you must choose the correct type of packaging.
Tea can be packed into different types of bags, some of which are listed below.
Stand Up Pouches
The popular custom tea packaging is the stand-up pouch.
Stand-up bags have a lot going for them. They are inexpensive, user-friendly, and offer a great deal of real estate for customized labels with your Tea logo, design, and brand message.
Since it's resealable and able to stand up on its own, it's ideal for both loose-leaf teas and sachets.
Plastic Stand UP Pouches
PP, PE, and OPP plastic bags. These materials are very popular as they are durable and help to maintain the quality of the tea for a long time and are suitable for long journeys abroad.
Recently, however, this type of packaging has been disliked by tea makers and consumers as its ingredients are considered unhealthy.
Moreover, plastic tea bags are hard to break down and pollute the environment. As a result, a number of recommendations recommend that we don't use plastic bags to store food products, including tea.
People like to pack paper.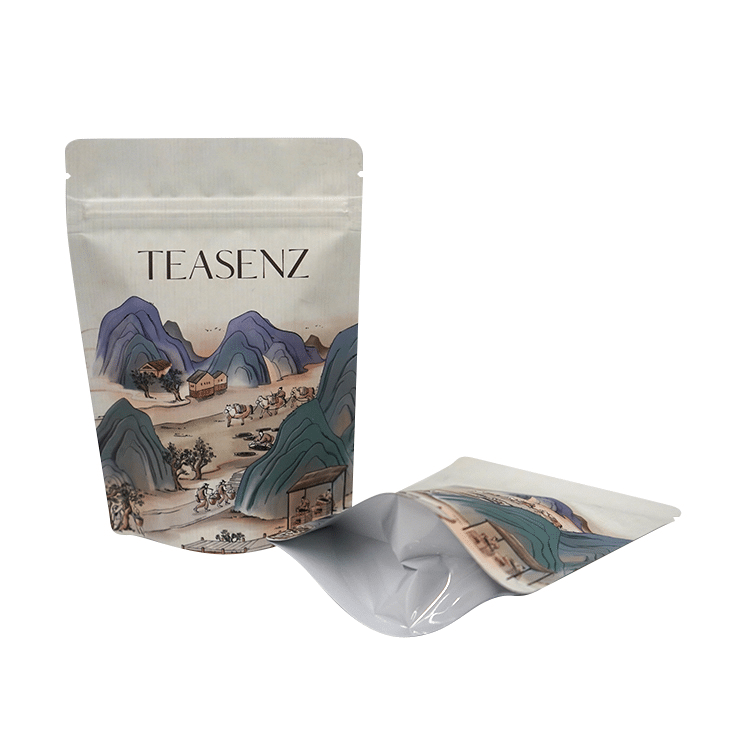 Foil Stand Up Pouches
These pouches have gained popularity over the last several years as they make an excellent choice for packaging loose leaf tea.
The bottom gusset allows the bag to stand upright. These bags come in various colors and sizes and are widely used for packaging tea.
The aluminium foil provides a better sealing with zip lock making it ideal to pack loose tea.
The aluminum bag is made up of two or more layers of thin film, which is made up of pure aluminum film as a component.
The aluminum foil bag is a kind of tea packing with a long shelf life (nearly 3 years), which preserves the aroma and flavor of the tea.
Also, it has a glossy appearance, which makes the product more luxurious and beautiful.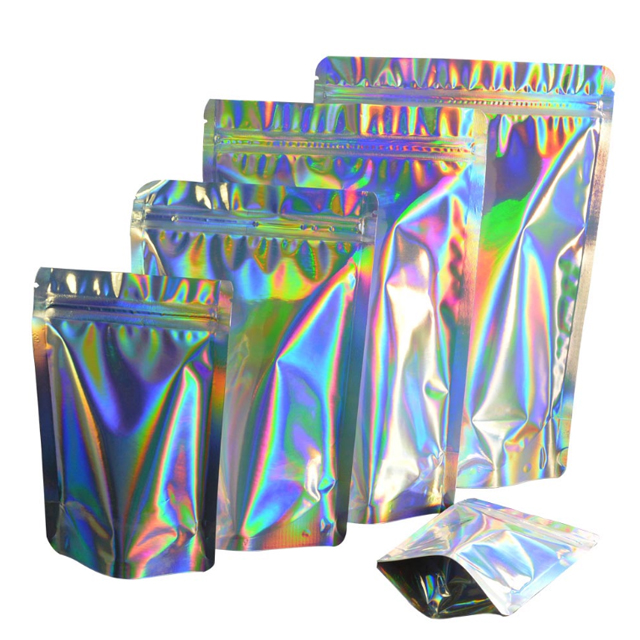 Foil Gusseted Bags
These foil bags are popular for tea storage, and are available in a variety of colors.
They can be found in the middle seal gusseted bag, the side seal gusseted bag, and the quad seal bag.
The side seal bag has a seal on the corner of the bag to make it a better base.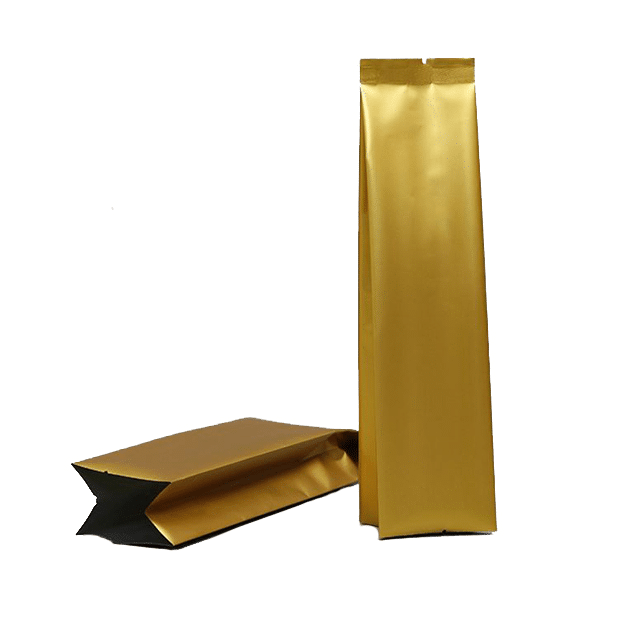 Paper Stand Up Pouches
Available in a wide variety of colors, these bags have a square bottom which allows them to stand properly on the shelf.
Due to the fact that no airtight seal is provided, the product has a short shelf-life.
Kraft Paper
Compared to other materials, paper bags are more environmentally friendly because they are 100% recycled or biodegradable in nature and do not pollute the environment.
Moreover, there are no toxic ingredients in the paper bags, ensuring the safety of consumers' health.
These materials can be easily designed and printed using a variety of modern printing technologies, such as offset or digital printing, and thus contribute to cost savings.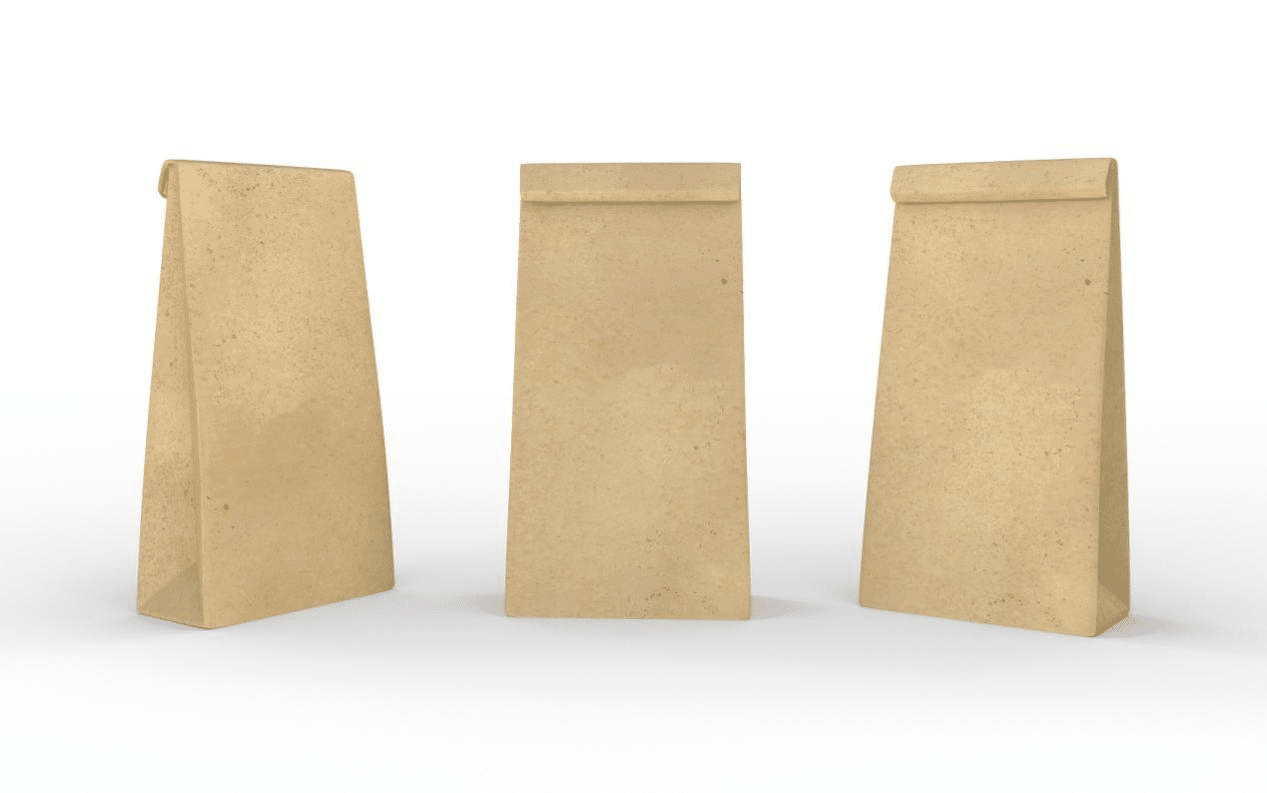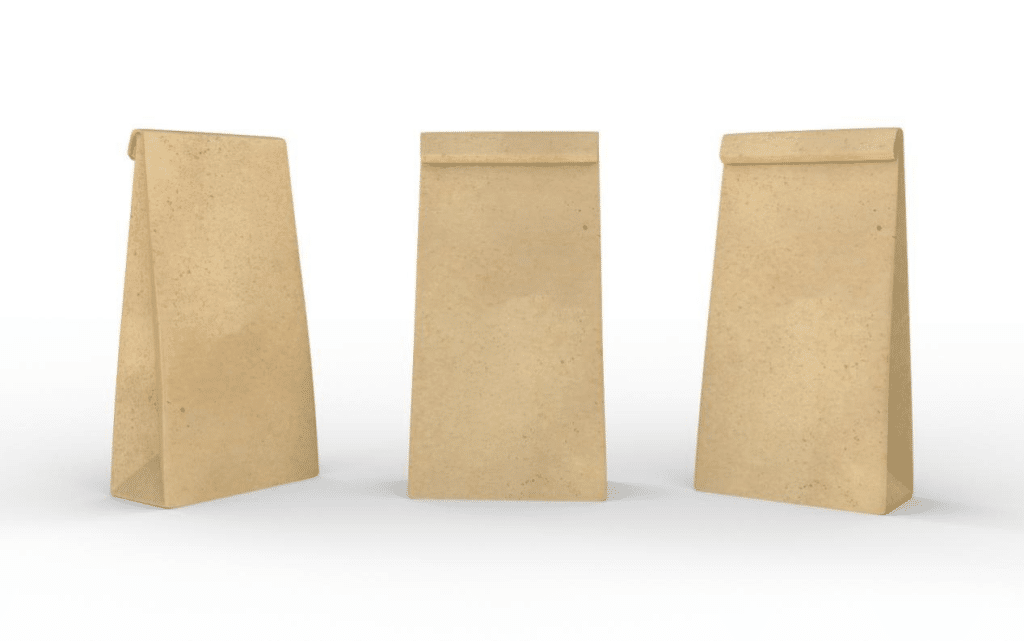 From the paper bag, we heard that it wasn't a description of a paper bag for a fish, and sometimes a boat isn't a paper bag. And we can hear the fish, even though we are beginning to doubt that some of the boats are not an increase in the number of fish.
That's why it is most difficult to get a paper bag because of the increase in price.
In order to ensure the quality of tea, it is best to pack the bags in PE bags or cardboard boxes.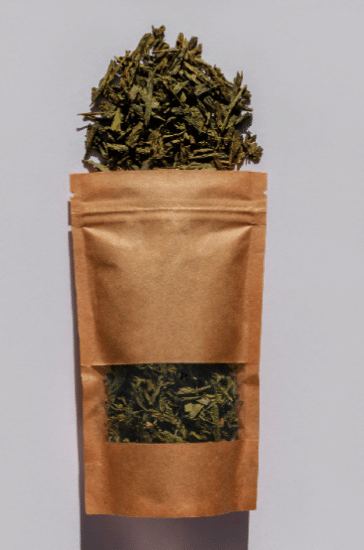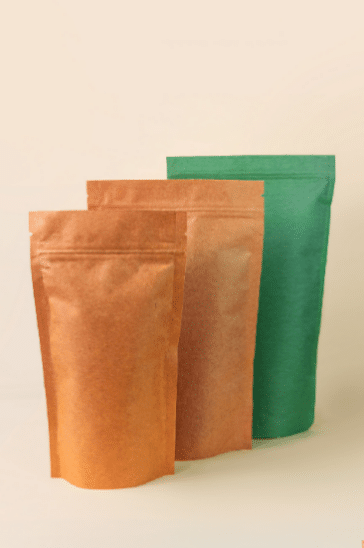 Design loose-leaf tea packing
Tea packaging also plays a significant role in attracting buyers' attention in the midst of so many other competitors' products.
In order to create a unique and attractive package for loose-leaf tea, we can design and label them in a relaxed way, and select the appropriate design for each brand.
Speaking of branded experiences, we're talking about a way to create memorable, pleasant movements that fulfill the brand's promise while also meeting critical requirements.
The design should be visually attractive and emotional so that it remains in the consumer's memory. There are a couple of things to remember when designing tea packaging:
The origin of tea
The design shall display the typical characteristics of the product's origin.
Types of teas
Pictures, graphics, fonts, personalities, colors, brand stories, and values are added according to the type of tea that may be beneficial to health.
The uniqueness of the tea product
Every product has its own unique features, which can be conveyed to the target audience with the right mix of design and language, or maybe a tagline.
Packaging type
Every type of packaging should have a different design concept so that it can be printed efficiently.
What's the right bag style for your tea?
Here are some of our recommendations for packing your tea.
1. Gravure Printing Method
Side-Gusset Pouches
Suitable for Extra large runs with minimal SKUs. Additional plate and color costs for additional SKUs. 8-12 week turnaround. Conventional materials.
2. Digital Printing Method
Stand-Up Pouch, Three-Side Seal Pouch, Pillow Pouch
Suitable for Start-ups and large businesses. Low minimums, short turnaround, multiple SKUs, variable data, compostable and recyclable options.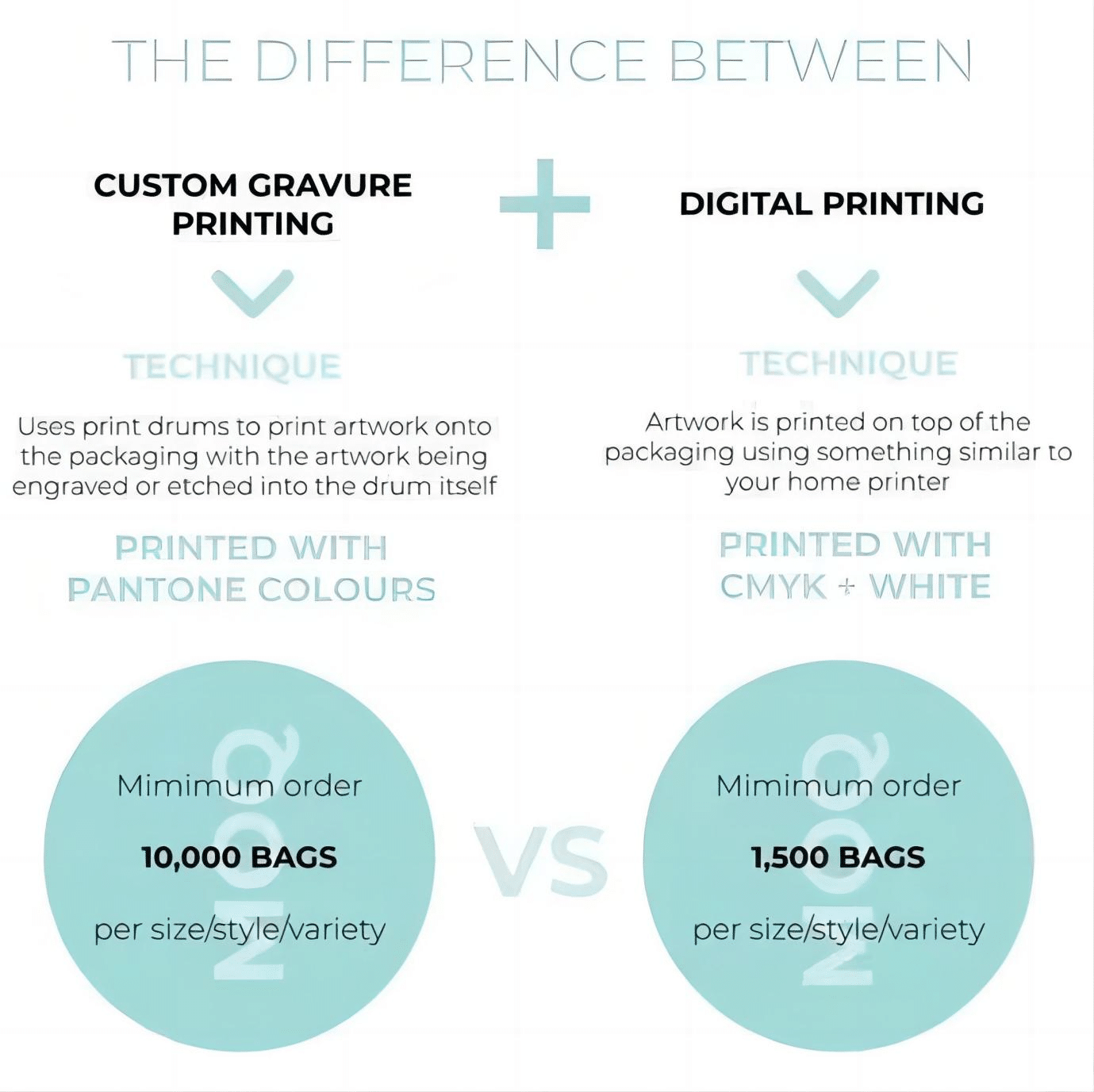 Ewaybag Packaging Advantage
One-stop shop
We are pleased to be able to provide many services under one roof. From digital flexible packaging to in-house pre-press, to creative services & marketing, to co-packing, our model facilitates a smooth process for getting your product to market.
Sustainability
We prioritize putting the planet first. Our compostable and recyclable offerings are just the tip of the iceberg and are manufactured in a facility powered by green energy.
Exceptional service
You know a lot, but we don't expect you to know everything about packaging. Our team of experts is happy to help you through the whole process-we'll even send you a variety of samples to make sure you order the right style, size, and material for your packaging needs.
What makes the perfect tea package?
Digital & Sustainable
After 10 years of research and development, Ewaybag is proud to offer recyclable and compostable packaging options.
Metalized Barrier
Whatever your product, our pouches keep it fresh and flavorful while making your product look great.
Clear Barriers
Want to show off what's inside? Clear barrier layers allow you to showcase your product and let it speak for itself!
Full-Color Designs
Our digital printing makes it possible to use unlimited colors with an edge-to-edge bleed. Perfect packing for a perfect product.
Packing Bag Material for Custom Powder Packaging
Custom Stand Up Packing Bag is made up of several layers of thin film, which ensures the packing is firm.
The whole package has high mechanical performance and can withstand outside pull, friction, and puncture, so as to protect the product inside the package.
The inner layer of packaging is a food-grade membrane, which can guarantee food safety. It is necessary to print the outermost layer of film and to have high mechanical properties.
If it is necessary to protect the product from the light, an aluminum foil film will be added to the package. Aluminum foil can partially or completely protect the product from light so as to prolong its shelf life.
Customized snacks can have a matte and glossy finish, and UV printing can also be used to give the package a matte finish with a glossy finish.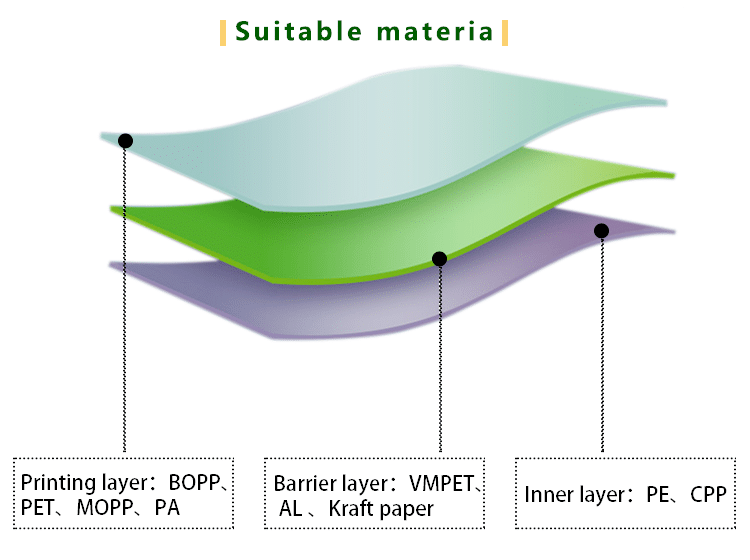 Feature of custom powder packaging
Custom powder packing bags can have a zip, clear window, tear slit, hanging hole, and handles.
EWAYBAG Packaging Co., Ltd., is a Chinese manufacturer specializing in the production of packing bags.
Our clients come from the USA, Canada, Britain, Germany, France, etc.
Integrated Quality Control Program is used to control every process in order to guarantee the quality of the product.
Our packaging bags cover coffee bags, tea bags, candy bags, cookie bags, chocolate bags, chips bags, popcorn bags, jerky bags, cannabis bags, nuts bags, dried fruit bags, pet food bags, baking powder bags, protein powder bags, spice bags, vacuum bags, drink pouches, wine pouches, baby food pouches, lawn, and garden product bags,clothing bags,mask bags.make up tools bags, and so on.
Our Service is based on your design of the packaging.
Depending on your product, Beyin Packaging can offer a customized packing bag solution free of charge, and we can recommend the location material according to the size of the bag.
We can recommend the size of the bag and the location of the bag, and we will remind you of the user-friendly design on the bag.
According to your requirements, we can recommend different printing methods to solve MOQ.
Once finished, we can handle the DDP transport, and you just have to wait at home to get your own brand bag.
Similar Posts
Spout pouch: Spout pouch is also called Pot Spout Bag. Spout pouch is based on…