Product packaging generally depends on the weight and volume of the fish product and takes the appropriate packaging size; for weed baggies sizes are how much right, the following is the answer.
The following is the answer for you.
The advantages of cannabis bags
Mylar bag is durable and suitable for transportation and storage.
Odor proof
Food can be stored in edible containers or mylar bags.
Bags are odor resistant.
Bags are childproof certified.
The bag is durable.
Weed bag size dispensary Uses
A 3.5 mylar bag is a crucial item for any dispensary looking to store and preserve their marijuana products. These bags are particularly popular with customers, making it advantageous for you to package your eighths in this size. By doing so, you can ensure that your products are easily recognizable and meet your customers' expectations. Furthermore, using these bags can help maintain the freshness and quality of your products, which is vital in the competitive cannabis industry. Therefore, stocking up on 3.5 mylar bags is a wise investment for any dispensary looking to stay ahead of the game.
Weed bag standard size and capacity
The cannabis measurement system is a combination of standard international units and U.S. customary units. However, you should know that 1 ounce of weed equals 28 grams. In addition, half equals 14 grams, a quarter equals 7 grams, eight equals 3.5 grams, and dub is a whole gram of marijuana.
Although it varies from country to country, the general common understanding is
Typically, cannabis is sold in various quantities, including one gram, an eighth, a quarter, half an ounce, or an ounce. An eighth of cannabis refers to 3.5 grams, which is roughly one-eighth of an ounce. This term, "eighth," comes from the fact that it represents approximately 1/8 ounce.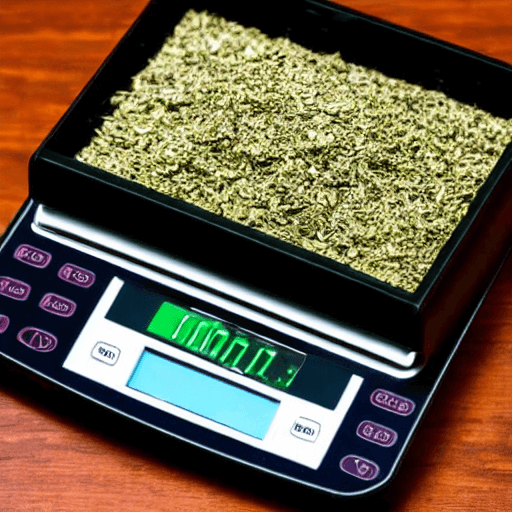 a dime bag (usually referring to a $10 bag of weed)
an eighth (1/8oz or 3.5 grams of cannabis)
a quarter (1/4oz or 7 grams of cannabis)
a half ( half an ounce or 14 grams of cannabis)
an "O" ( 1 whole once or 28 grams)
| | | |
| --- | --- | --- |
| Bag Capacity(g) | Bag Capacity(oz) | Weed bag size(inch) |
| 1g | 1/28 | 3.5″ × 4.5″+2″ gusset |
| 3.5g | 1/8 | 3.43″x5.0″ +2″ gusset |
| 7g | 1/4 | 4.0″x6.63″ +2″ gusset |
| 14g | 1/2 | 5″ x 8.13″ + 3″ gusset |
| 28g | 1 | 5.9″x9.0″+3.5″gusset |
How to choose the right weed bag
Choosing the right bag is an issue that every customer must consider; for example, 7g weed bags are generally 4in x 6.5in size.
Cannabis comes in a variety of strains, flavors, and delivery methods. The people who buy it will also have different needs, so there are many numbers of bags sizes.
Regular 3.5G weed bags and 7g weed bags can be purchased from our stock so that they can be shipped to customers quickly.
For customers with their brand, buying stock is not the best option. Branded customers need to customize their weed bags in various designs, including.
Colors, logos, choice of materials, child-resistant designs, etc. Custom weed bags are what we do best, and tens of thousands of customers have successfully gotten their weed bags from us.
Tens of thousands of customers have successfully gotten the weed bags they need from us.
Our custom weed bags are airtight, odor-proof, and have an oxygen and moisture barrier, which protects your cannabis well and keeps it fresh for a long time so that
consumers love your cannabis. Don't hesitate to contact us with any questions about cannabis packaging.
Similar Posts
Spout pouch: Spout pouch is also called Pot Spout Bag. Spout pouch is based on the development of stand-up pouches, a new beverage, jelly packaging bags, and now also used…