custom printed mylar bags no minimum-Ewaybag
Custom Mylar bags are the ideal packaging for food like: weed, snack, tea, powder, seeds ,etc. and
it is a pretty good alternative choice to cans or tray.
Made of light weight film with perfect performance of barrier properties, smell and moisture proof.
Our mylar bag is printed with a high level machine and oil to ensure your custom printing will be elegant and
attractive, help you catch your potential client's eyes.
custom printed mylar bags feature:
Good barrier properties
Resealable ziplock
Heat Sealable
Smell and moisture proof
FDA Food Grade
Made in China
Name: Three sides seal ziplock bag
Size: 3×4" or Custom
Volume: can hold 1g weed
Usage: Weed, snack, tea, powder, seeds ,etc
Printing: Gravure or digtial
Function: Smell and moisture proof
Sealing: Resealable ziplock
Rounded Corners
Bags with custom labels
Stand Up Bag Design
Heat Sealable & Resealable
Ziplock Secured and moisture proof
Food Grade
Custom size, thickness and printing, etc
Free label design service
Food packaging
Accessories packaging
Herb packaging, etc
Rice,Coffee,Coffee bean,Pet food, Nuts,Dry food,Power, Protein Powder,Moringa powder,Snack,Cookie,Biscuit,Candy/Sugar,etc.
Brands That Trust Us
Our efforts have been recognized by many well-known companies.

mylar bags occupy an important position in the packaging bag market, choosing mylar bags to pack food, weed, medicine, pants, clothes, and so on. It can protect the packaged items from spoilage and air, water, and other substances.

Customized packaging is the first image of the product that holds, protects, and preserves it. It designates the outer or visible packaging of the product. But in addition to its technical function, the packaging is a proper communication tool.
Despite your digital marketing efforts, you are not making progress in sales; you must consider improving the packaging of your product.
This constitutes an effective and powerful weapon to satisfy and retain customers and thus gain steady sales.
Corporate branding mylar bag
This solution allows your corporate brand to choose the model that meets its needs and fits its budget.
This allows you to provide an identity for the bag. If you cannot afford to print your company logo, you can use a stamp or sticker.
Advantages of mylar bag personalized packaging
Personalizing your mylar bag packaging helps you create more added value. Personalized packaging is more likely to attract consumers.
Customers will be delighted when they receive a package with unusual packaging. Subsequently, he can become an ambassador for your brand and
Talk about his purchase and satisfaction with the people around him. In short, packaging personalization is a vital tool for building customer loyalty.
Specification Service
| | |
| --- | --- |
| Material | All materials are food grade and BPA free |
| Quantity | MOQ200PCS |
| Size | All customer's required size |
| Surface treatment | Gravure printing / digital printing / customized |
| Finishing | Glossy lamination, matte lamination, glossy AQ, glossy UV, matte UV, spot UV, embossing, foil stamping |
| Bag shape | Stand up pouch/Zipper Bag/Flat Bottom Bag Side Gusset Bag/Spout Pouch/Back Seal Bag/Film Roll |
| Accessories | Tear opening/Matte or glossy printed surface/Zipper/Nozzle/Hanging hole/Custom design |
| Application | Flower/seed/fondant/candy accessories/etc. |
| Service | Free samples, free design artwork, fast delivery, 24 hours online service |
| Delivery time | 5 -20 days, depending on quantity and design |
| Shipping | DHL /FedEx / UPS / Air Freight / Ocean / Other |
Selecting Right Size
| | | | | | | |
| --- | --- | --- | --- | --- | --- | --- |
| Size (W×H×B cm) | Thickness | Cookies | Candy | Tea | Powder | sugar |
| 9×14+3 | (280 micron) | 50g | 50g | 25g | 50g | 100g |
| 10×15+4 | (280 micron) | 60g | 80g | 60g | 100g | 250g |
| 12×20+4 | (280 micron) | 100g | 170g | 90g | 180g | 500g |
| 15×22+4 | (280 micron) | 250g | 270g | 220g | 400g | 650g |
| 17×24+4 | (280 micron) | 300g | 400g | 280g | 500g | 1kg |
| 20×30+5 | (280 micron) | 400g | 800g | 550g | 720g | 2kg |
Why choose us?
Custom mylar bags are a proven solution for us, and we have helped thousands of customers in the US and Europe to obtain custom mylar bags.
We use food-grade materials to provide our customers with the perfect packaging solution. There is no minimum order quantity for our mylar bags, which provides a channel for many new customers to learn more about the quality of our products.
Odor-proof, leak-proof, child-proof design, zipper, and environmental protection are all aspects that we have in our mylar bags.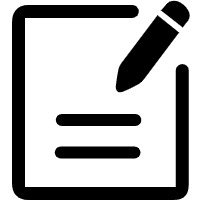 1. Customer submits requirements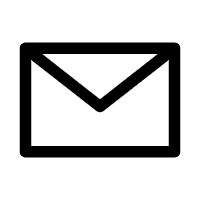 2. communication details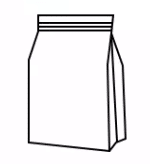 3. Production quality check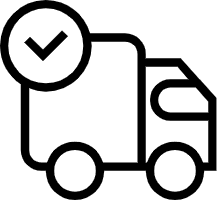 4. Shipping and delivery to customers
Frequently Asked Questions
Related products
How to keep the "coffee beans smell well" in an effective way?What's the meaning of "keeping coffee beans…