It can be dull when you are using the standard boxes and cartons, but in the modern age we are all giddy for the amazing day-to-day advancements made possible by the latest technology in packaging.
Stand-up pouches are currently taking over the traditional packaging designs.
This is mostly due to their convenience store and the advanced features of marketing.
There are other advantages such as being able to print complicated types of artwork and graphics on pouches.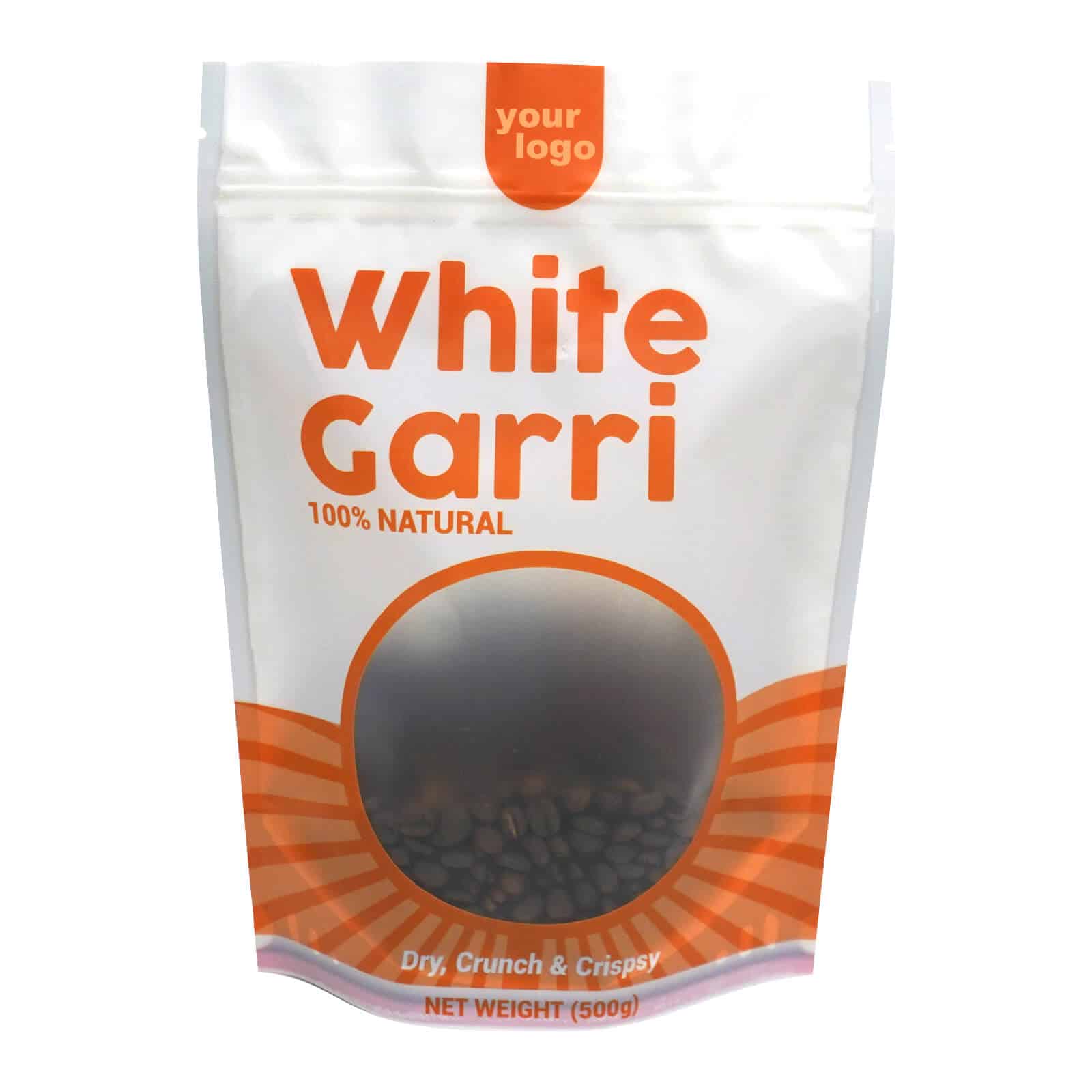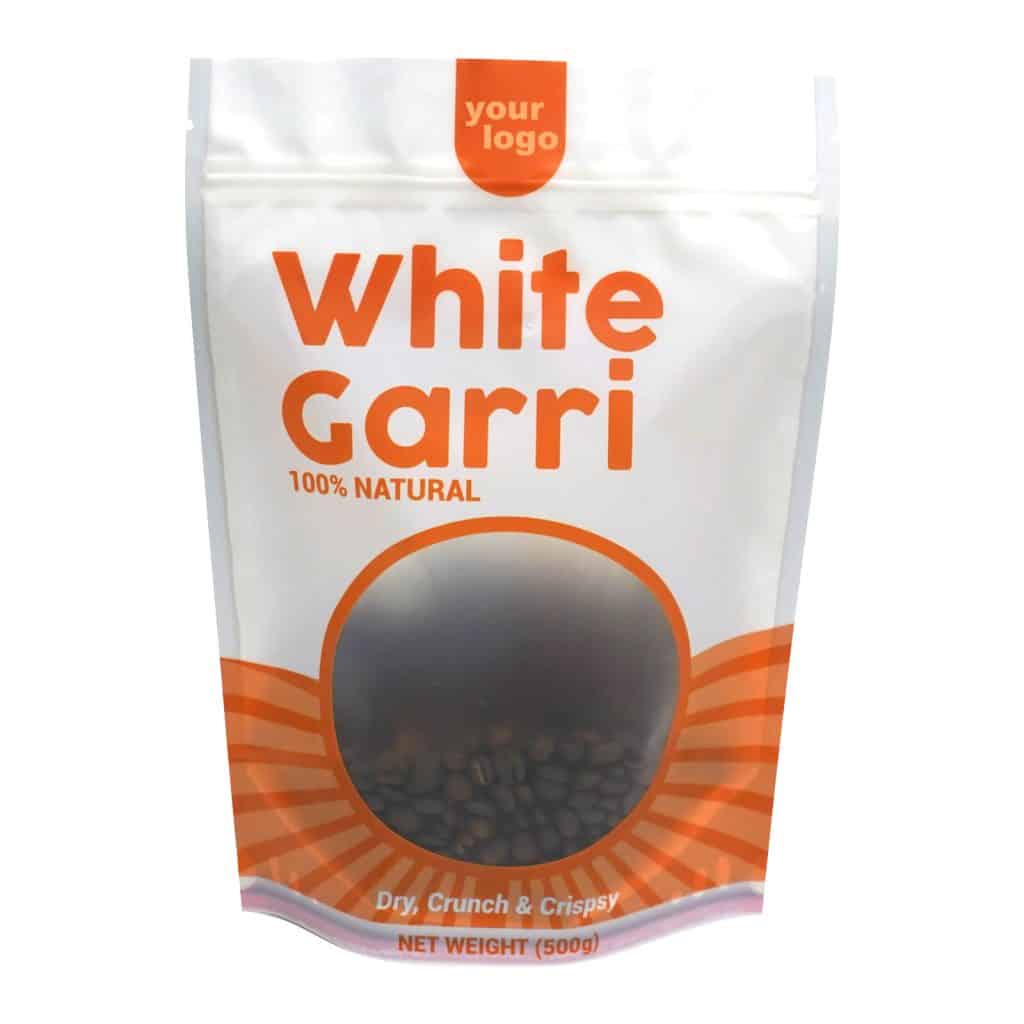 The majority of manufacturers are taking advantage of the idea of self-supporting pouches since they provide the possibility of branding.
The distinctive shapes and additional characteristics of pouches that stand up enhance their position in supermarkets and shops shelves.
As we've mentioned before that stand-up pouches are one of our top-selling items at EWAYBAG.
We offer a wide range of bags that stand up for our customers.
We are among the top innovative products for packaging bags we have designed products that make it easier for packaging companies to use.
EWAYBAG can be used as a pouch when compared to standard glass bottles, plastic bottles or aluminum containers; it saves space, production storage, transportation and even recycling.
It is resealable and easy for easy transport, with a tight seal that is significantly lighter weight.
This is the reason that increasing numbers of people choose to use stand-up pouch packaging.
Chapter 1. What exactly is an Stand-Up Pouch?
Stand-up pouches are generally bag that is laminated. They comprise a variety of aluminum foils, plastic film or any other material.
The distinctive characteristics of these pouches make them ideal to use for advertising with a unique flair.
For example, a designer might choose to print them with colors, logos, and designs that are alternating to enhance their appearance. It's for this purpose that the stand-up bags have changed the industry of packaging for products.
In contrast to other traditional forms of packaging like boxes and cartons, EWAYBAG pouches utilize lesser resources and are a fantastic deal to personalize.
Therefore, manufacturers could make significant savings in dollars when they're considering creating packaging mediums to be sold on the market.
The production process for stand-up pouches is easy. All you need to do is select the specific type of material that you're planning to utilize.
While there are a variety of types of materials that can be used but plastic films are the most popular choice for gussets that can stand on their own. Additionally, EWAYBAG pouches feature zippers at the top that are attached to the top of the bag.
But, you can also add a re-closable door, perforation, or spillway. Stand-up pouches can be upgraded with improved designs, including hangers that permit the easy hanging and carrying of displays by business people.
It's important to be aware about the different pouches that are available If you're seeking new pouch packaging materials for stand-ups.
Customized Option
EWAYBAG stand-up pouches also come with custom-designed printing and dimension options.
You can select your own colors or logos.
Advertising can be added by a choice for up to 10 color printed on them.
It also permits the finishing of varnish or matte.
Another benefit of buying from us is the speed of delivery within a couple of weeks in quantities ranging from 50g to 1kg.
There are 5Kg sizes available as well as an extensive variety of colors to choose from.
Materials include transparent plastic, matte surface or metalized aluminum and paper surface options.
Chapter 2: Top 5 Benefits

Graphics
Nowadays, the majority of businesses are trying to beat the end of business.
There are many methods to increase profits and boost sales. One of them is branding products as well as attractive packaging techniques.
By using our stand-up bags you'll never have to worry about maintaining the quality of branding on your packaging and products.
A variety of fascinating and diverse designs for coloring and printing the pouches are offered. So, you can often order various designs from the manufacturer. But, the stand-up pouch you usage will depend on the kind of product you that you want to carry.

Flexibility
EWAYBAG bags and pouches are available in a variety of structures and designs. They are multi-purpose makes them ideal and adaptable to carry both solid and liquid products.
Additionally it, you can squeeze lots of volume in the gusset which makes them ideal to save space and make for easy storage.
There are several that come with hangers that allow for simple and easy transport of items and also hanging displays in stores and supermarkets.
Additionally, you can purchase the stand-up pouch to meet your requirements including shelf impacts.

Transportation
One of the interesting aspects about these pouches is that they're lightweight.
So, in addition to being able to be flexible and able to accommodate large volumes it can also save you lots of money on transport.
In contrast to cartoons, their flexible designs will allow for the inclusion of many pouches in your moving truck, or for storage in warehouses.
So, you'll need less work and time to perform your storage or transportation.

Product security
Stand-up pouches are highly sought-after due to their security.
They're great in preserving food, as they improve freshness of food for longer periods, and also provide outstanding barrier control, allowing protection against contaminants.
A puncture-resistant film protects your goods during transport. Additionally, many special films protect you from all moisture and ultraviolet rays.
How you use your bags is the factor that will determine their safety. It is therefore crucial to ensure the safety guidelines.

Convenience
If you're looking for the easiest packaging medium that will give your company's image with some value stand-up bags are a great deal.
Customers are most likely to be attracted by businesses that increase their confidence in buying products.
So, with the upgraded and superior features like the closures that seal in the stand-up pouch, it's easy to maintain a convenient packaging.
Apart from packaging food and preserving it and food items, microwaves are ideal for heating food items in the microwave.
Chapter 3: Types of Stand-Up Pouches
Liquids, solid meals medicines, snacks, and liquids are just a few of the items that can be kept in pouches that self-support.
The products are all different in terms of texture and preservation requirements. This is the reason that we have these kinds of pouches.
Chapter 3.1: Stand-up zipper pouch
EWAYBAG stand-up pouches can give you an amazing packing experience. The capability to shut and open the zippers makes this kind of pouch extremely popular.
It is among the most secure options to store or pack products. They are ideal for packaging of dry goods, powders as well as other products made of trail mix.
There are stand-up pouches with various zip styles, supplying the Gusset that is reinforced so that the pouches can stand up on shelves.
Other windows will also be available which will let you choose from a variety of options for packaging.
The advantages of a zipper pouches that stand-up
Durable Stand-up zipper pouches are constructed of durable materials that are not easily broken or torn. They are also not able to be damaged or crushed easily in comparison to normal boxes.
Multi-purpose Many people think of stand-up bags for their ability to hold a variety of items
and contents. They can be used to store or transport chocolates as well as candies, among other items.
Economical Many people prefer zipper pouches that stand up to be more affordable than standard box and bottle. This is because of the low price of production, where a lot of money can be saved.
Design that is ergonomic Different from the usual bag bags Stand-up zipper pouches are
specifically designed to allow consumers to look at the contents of the bag. It's true, anyone would wish to look at the product they're buying!
Keep the contents fresh The greatest feature of stand-up zipper pouches is their capacity to
shield the contents from coming into contact with dirt and the atmosphere. This is a great way to extend the longevity of your items in the store.
Chapter 3.2: Kraft stand-up pouches
The stand-up pouch made of Kraft is perfect to pack food items and other dry products. It aids in the preservation of food since the interior of it is laminated making it possible to keep food fresh.
Apart from that they can also be heat sealed and feature a solid bottom gusset that provides the strength needed to stand up on their own.
Certain models also come with an open oval window that you can look at the product before you make a purchase.

The advantages of Stand-up Pouch Kraft: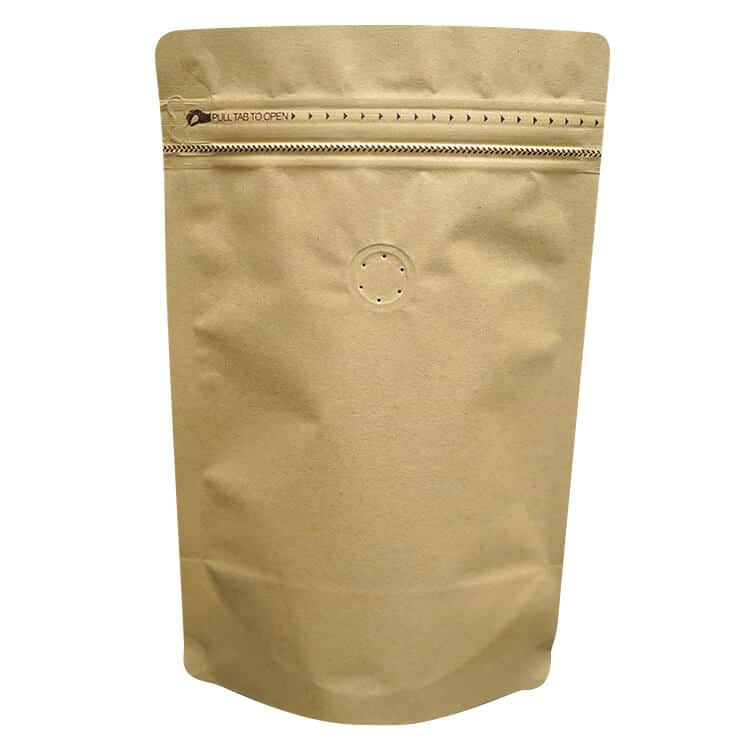 Recyclable Packaging formats for products that are completely reusable can be
what consumers and manufacturers are seeking. This is a huge reduction in the amount of waste generated from our daily lives.
Multi-purpose

consumers are constantly searching for options to pack their goods that are

simple and easy to transport from one location to another. Stand-up bags made from Kraft can be used to store food items and for other uses that are cost-effective and eco-friendly.
The ability to heat seal The majority of manufacturers are considering making use of Kraft
stand-up bags in their products because of their ability to keep the freshness of the product.
Durable in the packaging industry, the capacity to Kraft standing bags withstand punctures and stand upright by themselves is what has made them durable.
Design that is ergonomic Stand-up pouch made of Kraft features a large front panel style that
allows for a fantastic display of the product's features to the most discerning customers even in the stores.
Chapter 3.3: Rice paper stand-up pouches
There are many varieties made of pouches for rice in the marketplace today.
EWAYBAG offers the best self-supporting bags since each is constructed with an unique fiber pattern. This means that there is no similarity between bags.
The bags come with a variety of amazing features that you are sure to be able to. There are many other bags that feature a zipper that is resealable, that makes them airtight and heat-sealing.
They're also suitable for use in food. You'll be amazed by the tear-notch, which allows for ease of access.

The advantages of rice paper Stand-up Pouch
Lightweight Flexible packaging is considerably lighter than the standard rigid options. It also
requires smaller quantities of raw materials than the firm pouches.
Highly mobile The lighter weight makes it possible to transport the products. Rice paper
stand-up pouches very easy to move from one location to another.
Durability When transported rigid containers and bags will likely to suffer more damage than
flexible pouches. This allows them to remain for longer durations and still retain their original shape and style.
Control of design Rice paper packaging pouches are created to offer a wide creative control
over the overall design of the packaging.
smart packaging thanks to the most recent printing technology advancements. Today, RFID
technology and printed electronics can make pouches that are unique. This makes your product be noticed on supermarket shelves.
Chapter 3.4 — Stand-up pouches that have a window
The majority of stand-up bags feature an unobstructed window that is designed to draw customers.
These self-supporting bags are available in a variety of sizes, colors, and designs as well as various forms of windows. Many window bands are usually located on the sides or in the lower portions in the pouches.
This makes it easy to find the item within the box quickly. EWAYBAG offers the most stand-up bags made of lightweight material with windows that will boost your earnings by bringing more qualified buyers to your store.

The advantages of a Stand-up Pouches with Window
Improved branding Better branding an important benefit for stand-up pouches that have window bands , as it provides you with more control over the images in the packaging.
Control of design Window is a creative method to show the contents within the package to the user without opening the box.
Different colors A majority of customers select a product because of its appealing colors. The
vast array of colors that are available in stand-up pouches that have windows gives buyers a wide range of colors to pick from.
Chapter 3.5: Foil stand-up pouch
In the present day self-supporting metal bags are seeing a surge of attention in the business of adjustable packaging.
The majority of people are drawn by their unique shelf-style presentation capabilities along with their impressive capabilities.
EWAYBAG stands-up foil bags can be among the most popular on the market since they're cost-effective when in comparison to packaging that is firm.
Certain bags for packaging have the degassing valve. You'll be able to pick this one due to its toughness as well as shelf-life and flexibility, which allow it to satisfy, if not all of needs for packaging.

Benefits of Stand-up Pouch with Foil
Barrier Property The properties that block out moisture from foil stand-up pouches are among
the most remarkable. EWAYBAGmetalized self-supporting bags are able to completely prevent humidity, dust or even air from entering and harming the contents.
Durability Stand-up pouches with a metal coating can keep your belongings safe from damage that can occur during transportation and storage. Foil packaging lasts longer than ordinary boxes.
Recyclable Containers or pouch that is able to be reused can play an significant role in our
day-to-day activities. This allows us to make use of this same bag for many reasons instead of spending lots of money purchasing new products.
Convenience The ability to activate anti-fog properties aids in eliminating unwanted substances from the bag, thus keeping the freshness of the contents.
Chapter 3.6: Shaped stand-up pouch
It isn't difficult to find the best packaging format for your product within the industry of flocked packaging.
EWAYBAG Shaped stand-up bags that are designed to delight you because they're built to stand up on their own without the help of the gusset on the bottom.
Their unique shapes are lightweight and easy to use.
They are ideal for supermarket display shelves due to their aesthetic appeal and utilization of a small amount of storage space. If you're looking to find the perfect alternative to the typical bag packed in a box and you are looking for a stand-up pouch, then EWAYBAG stand-up pouches are the perfect alternative.

Benefits of a Shaped Stand-up Pouch
Eco-friendly Utilizing raw materials with lower efficiency in the production of these products
make them eco sustainable.
Optimized film barrier: EWAYBAGself-supporting shaped pouches are built with layers of films to add the level of firmness, stiffness as well as provide high sealing energy.
Unique Stand-up pouch that is designed correctly is distinctive from other items at the grocery
store and other store shelves.
Storage that is easy The different shapes of various pouches enable simple storage and shelves to display. This is due to the fact that shape-specific stand-up pouches take up less space.
Chapter 3.7 A stand-up pouch that has a the spout
The latest advances in manufacturing technology have resulted in new discoveries in packaging materials that are used for liquid products.
Stand-up pouches that have spouts are constructed by coating with several films of food grade.
This makes the pouch tough to puncture, durable and durable and effective for display on shelves.
If you're looking for the best packaging option for perishable food items and other liquid product then consider the following options.
EWAYBAG stand-up pouch that sprouts is designed with a resealable cap to help you store your liquids in a safe manner and for longer.

Advantages of Stand-up Pouch with Spout
Costs There are many ways we can reduce the cost of stand-up pouches that have the Spout. We can make use of less raw materials in order to take away the spouts, which will reduce production costs.
Custom printing Printing this way allows companies to print advertisements or product details
on products without much trouble.
Additional design options It allows businesses to take part in an exciting design contest. You
can achieve the design you desire for your packaging by changing the design of the spout.
Environment-friendly: Conserving the environment is now a big concern for most organizations and governments. Stand-up pouches with spouts are made of tiny plastics and thus protect the environment in a wonderful way.
Chapter 3.8 A stand-up pouch that has a valve
We all acknowledge that an airtight bag keeps the items inside fresh for longer time as compared to boxed and carton bags.
If you're looking for the ideal self-supporting bag equipped with valves, you have be sure that it meets the requirements for packaging.
EWAYBAG Stand-up pouches equipped with valves designed to relieve pressure from the pouch and also keep the items inside fresh.
Our bags are great for coffee packaging, but you could also use them to package other items.

The advantages of a Stand-up Pouches with Valve
Barrier Film Pouches that have valves are created by gluing heavy-duty materials. This prevents humidity, odor and other undesirable elements.
Capacity for holding The capacity of an open-top pouch to hold more content than standard boxes we're familiar with is simply amazing. You will surely be awed by this feature.
Effective and cost effective: The usage of less raw materials is a major factor in the increase
of the low cost of production of stand-up pouches equipped with valves.
Flexibility The Versatility standing bags with valves to store a variety of products. But the majority of people use these types of packaging to store coffee.
Chapter 4: Materials for Shelf-life and Barrier?
There are many businesses that require stand-up pouches for their products since it's the latest trend in the business of packaging.
In reality, various firms are involved in different commodities, and each one comes with different texture.
Powders, liquids dry and wet foods are among the most well-known items that can be packaged in pouches that stand up.
It is essential to be aware of the various stand-up pouches' material structures prior to buying. Below, we provide
some structure explanations for the materials.
High-temperature resistant structures These types are constructed by laminating multiple layers of transparent film to provide the necessary barrier properties needed to withstand microwave radiation.
Boilable structure This type of structure is created by gluing clear films or metalized layers
to create an extremely strong layer. In contrast to microwaveable structures, where foils are not allowed the
type of this one can permit the use of metallic films.
Aluminium structures These are the most popular due to its sturdy protection properties as
compared with other packaging. Aluminum foils may also be more expensive than their foil counterparts.
Non-foil transparent structures This material is renowned due to its long-lasting durability,
its high strength , and incredible barriers. The structure doesn't allow customers to look at the contents of the packaging.
Shelf-Life
Stand-up pouches are made with various material properties in order to protect their contents from harmful elements like moisture, dirt, vapors and smell.
The shelf-life of any product depends on the amount of time that the barrier properties of the pouch will prevent oxygen from getting into the package.
Oxygen is the least wanted ingredient found in food packaging.
The majority of companies utilize nitrogen gas (flush) to release oxygen. Some companies also use oxygen absorbers into packaging and sealing processes.
Shelf-life can be described as the period from the moment a product is sealed in its production process until it's opened and oxygen is allowed into.
This is the primary reason why certain food products have expiration dates or tell that you store them in a refrigerator.
It is essential to be aware of the shelf-life and shelf-life of stand-up pouches prior to purchasing.
Barrier Influences
The barriers of stand-up pouches are the main responsible for the durability and strength of the bag.
A self-supporting pouch that is good quality is one that can be adapted in terms of structure and function.
The combination of several layers designed to work with different items is the reason our pouches stand out on retail shelves.
We ensure that they are in an ideal condition that allows your product to stay fresh. This is done by barriers provide the following:
Protection against human interference
Protection from factors vicinity
Protection from chemicals that react with the substance
Chapter 5: Production and Quality Assurance
The growing number of stand-up pouches that are available in the market in the present has led to development of new methods of displaying and selling merchandise on retail stores and in stores.
Stand-up pouches, in comparison to traditional cartons, boxes and bags, don't require a large amount in raw material.
If you'd like to grasp the advantages of stand-up pouches in a clear manner, you must be aware of the manufacturing process.
If you are looking to guarantee the quality of your product, you should concentrate on the features in the image below.
Chapter 5.1 Production

Duration of Production
As opposed to traditional boxes and cartons standing-up pouches represent an innovation in the world of packaging.
Utilizing less material to reduce production time. This means they can be made in huge quantities in very short time.

Time and date
The laminated film that is typically made from aluminum or plastic provides the contents within the container a long timetable in the shelves.
This can also be beneficial for retailers since it provides an effective sell-by date for the item.

Production Facility
EWAYBAG self-supporting pouches have been designed to give you the top of packaging solutions.
Our manufacturing facility employs the most modern equipment and technologies to create stand-up pouches with a variety of capabilities.
Modern laminating machines join the different layers of structural material that make various types of pouches.
The web of material is then rubbed through rakes in sets that create a gusset on the base of each pack.
With an gusset, the bag is now able to be able to stand alone. Following is to put an spout, zipper or perforation are placed or sealed onto the inside side of the pack and at the edges.
A gusset has been solid and sturdy and at the next step, vertical seals are created around each side of the pouch.
The folds on their bottoms are sealed in order to hold the gusset in place at the ends.
The construction of each component of the container accomplished by tearing off the middle of the seals that are on the sides. The pouches are used to fill them and then packaged.

Options for Mold Options
Food products and other commodities that are perishable require extra care during storage and preservation.
If you're an industry that deals in food it is likely that you don't prefer to store your food items in containers that can easily let molds get in.
If you're an individual consumer you shouldn't purchase products that contain mold.
If you're looking for an ideal stand-up pouch to hold your product, be looking at the mold options of the bag or container with a lot of care and consideration.
Chapter 5.2: Plates, Digital print option

Plates
The printing process to EWAYBAG pouches is usually designed to last for years.
The process of making plates is as simple as placing the copper's surface plates with an artwork design. These pouches are created using the following method.
Steel sheets of blank sheet are then made into the desired shapes
They are stamped with the unique identification number.
After they've obtained their own unique ID They are then coated in copper and electroplated.
Copper plates are cleaned and buffered to give the greatest level of protection against rust
They are then laser-engraved with the images that are printed on their surfaces.
The plates are examined for any flaws before being sent to factories to be produced.

Printing option that is digital
It is the process of creating of prints using electronic sources to stand-up pouches using most recent printing technology.
This is accomplished by sending images to computers and after which it is sent to a high-end printing machine which prints the desired images and artwork.
It's easy to print both large and small quantities of pouch bags.
EWAYBAG makes use of digital printing together with other ingenuous imaging techniques to create high-end quality images with sharp and vibrant hues.

Benefits in Digital printing
Lower the total cost of production
Better quality
Rapid printing process

Sorts of Printing
Here are some different types of printing that the digital printing options can perform:
Narrow Format Printing
Grand Format Printing
Large-format Digital Printing
Wide Format Printing
Eco-solvent Printing
Printing Variable Data
Digital Flatbed Printing
Chapter 5.3 Artwork and Approval
Beyond changing your packaging's design from your thoughts into stand-up pouches
EWAYBAG will also assist you to put your amazing artwork images on self-supporting bags.
We have teams of skilled staff that can guide you to a amazing pouches.
Here are a few of the points you have to think about before sending us your artwork to us to print.

Artwork

Formats for files that can be passed (Text must be in outline)
Adobe Photoshop
Adobe Illustrator(EPS, AI file)
We design bags that are custom-made with features unlike other.
You'll be amazed by the wide range of colors we carry in stock. thanks to flexography EWAYBAG offers personalized stand-up poaches.
If you aren't able to come up with an idea of what you would like to see in your design and printing, visit the link below to get ideas along with printing and approval choices.
It is also crucial to know the typical lead time for stand-up pouches can range from 4 and 6 weeks.
Chapter 5.4 Quality
Quality Assurance
Stand-up pouches are made by us that are made of the finest materials.
To ensure we comply with the quality standards required We have outfitted with Quality Assurance and Control labs
with the latest equipment;

Apparatus

Use

Core Collapsing Strength Tester
Checks the strength of the paper's core

Barcode Analyzer
Verifies the barcode that is printed on the film.

Melt Flow Index (MFI)
confirms the flow of melt of raw materials, allowing for an possible easy option

Opacity Tester
Verifies the opacity of the layer.

Octagon
Verify the offline thickness of the layers

Universal Testing Machine
Examine for mechanical characteristics i.e. length, strength the strength of bonds, their tensile
strengths seal strength, and Co of Edification

Density Gradient Color
Verifies the densities of raw materials

Different Scanning Colorimeter
Verifies the composition and mix properties of layers of material

Dart Impact Tester
Verifies the strength of the film's bursting. the film

Quality issue
Quality is not the top priority for any EWAYBAG customers. We make sure that we are happy with our clients by using the most recent equipment and routines to check up.
These are the motives that allow us to resolve the quality issues that follow;
Shelf-life of the product and extension of freshness:we make our pouches using laminated
materials to extend the shelf-life, and also prevent oxygen from entering, thus making sure that the contents
remain fresh
Quick design and complete:we can make you the perfect stand-up bag that is custom-designed in
the shortest period of time.
Coping with Labels and artwork modifications:we have departments of highly skilled graphic
designers who are able to easily adapt to your artwork.
Small quantity of custom printed:we can make you a few stand-up pouches with a flexible design
for your personal or professional use
Large-scale printing:Our manufacturing facility is open 24/7 and we are able to produce
millions of pouches unlike any other
Innovative supply chain management solutions for supply chain:we offer a variety of delivery
options that can meet your urgent orders
In case of unexpected orders,we provide safety stocks and urgent deliveries. Our business is
open 24/7.
Trust: we are always ready to give you the most effective stand-up pouches, anytime you need
them.

Test Method
Our products must meet various high-quality standards in the industry of packaging before they are made available to prospective customers.
The procedure involves undergoing different tests, including the test of compatibility, compression interlayer adhesion test sealing test, puncture resistance test, pour testing the tensile test, the burst test, vacuum test as well as drop tests.

Testing Methods
Test for compatibility to determine which laminates are most resistant to physical changes
triggered by getting into close contact with the material, as well as chemical degradation.
Test for compression Here our pouches go through a range of air pressure forces over different
lengths of time.
Test for interlayer adhesion includes approving the laminated layers that make up the film
structure to the requirements of the bonding level for each application.
Test of seals is the place where seals fusion tested on their molecular scales, similar to how
plastic containers are tested in rigid container form.
Puncture resistance test is the process of determining the proper amount of force needed to
achieve an elastic limit for rapture, according to ASTM testing standards.
For test is a test in which the product is examined to determine whether it has an unfailing
pour that is easily manages.
Test for Tensile is the method to determine if the sealing film is able to stand up to the
force needed to break the seal.
Vacuum Leakage test is the subjecting of pouches that stand up to an equivalent of one
atmospheric pressure to make sure they are sealed in a hermetically sealed manner.
The burst test The test involves The pouches are placed under pressure until they explode to
demonstrate the the seal's strength.
Drop Test is a simple test that tests the altitude at which the package is able to be dropped
without fail.

Test Results
EWAYBAG pouches are designed with fantastic seal strength and flexible barrier properties that are able to withstand drops tests as well as strict burst tests.

Test Data
The gathered results are tallied to create the information which is analyzed to determine that the product meets the standards required for use by consumers.
Chapter 5.5 Tests by 3rd parties Certifications, tests
Are you seeking an option to quickly increase the input levels?
Stand up pouches made of EWAYBAG are the product you're seeking to boost your sales.
They pass through all the audits for food packaging and non-food with unquestionable results.
These bags feature an identical manufacturing process and complete traceability. You'll also appreciate the fact that they're SGS-FDA approved for the safety of the contents. of the materials.
Chapter 6: Packing, filling, sealing

Chapter 6.1 Packaging into stand-up bag
The process that makes your product suitable for transport.
When you are choosing the best stand-up pouch to hold your product, ensure you choose one that are able to easily insert the contents.
No matter if you'll be dealing with small or large orders, the packing has to be in order to ensure the smooth operation of your company.

Chapter 6.2 Filling of stand-up pouch
It is strongly recommended that you check that the filling process in the pouch that you are buying is practical.
It is a real pain when you purchase a packaging bag that is difficult to fill. There are a variety of ways that you can fill self-supporting bags. Here we will look at the two most well-known.
You can fill your stand-up pouches with manual or automated methods.
Manually, that means that you are able to take your pouches out of the convenience of your own home.
The most important source of energy in this case will likely have to be the hands of your own. Automated filling is however, much easier since it uses equipment specifically made to fill pouches that are stand-up.
Filling machines is more effective than hand-filling. The majority of companies use machines for large filling needs, whereas smaller orders can be filled with a hand.

Chapter 6.3: Sealing of stand-up pouch
Food items and other commodities that are highly perishable require storage in airtight bags and pouches.
EWAYBAG stands-up containers are heat-sealed, which means that your contents will remain fresh for a long time.
Therefore, it is advised to select the best heat sealing method for your product and other applications.
If you don't know the requirements for locating the best heat sealer you might need these.
It is essential to be aware of the ingredients that will be creating your pouches.
Then consider the size of the material both in the width and thickness. Finally, you may be asked to determine the speed at which you want sealing to be done.
If you're looking for speedier sealing time, you'll require costly heat sealers. There are numerous kinds of heat sealers. The two most popular are direct heat and impulse heat.
Chapter 7: Warehousing and Storage
If you're searching for the top stand-up pouches you must be aware of a variety of essential aspects.
The ease of handling and organize your pouches is important as well.
You must be aware of the storage procedure and its conditions to ensure that you maintain your self-supporting bags many years and in excellent in good condition.
Understanding how to organize your pouches can be very beneficial as it permits you to increase the shelf-life to your items.
A dry , dry environment provides the ideal conditions for any stand-up pouches to stay in their original style or in their current state.
No dirt, or any other unwelcome elements can harm the bags or the contents.
In addition to dry environments, it is important to make sure that the storage or warehouse has a climate that is
controlled.
If you're working with perishable items, you might require refrigeration, but for other dried goods, an ambient temperature of around 0°C is ideal.
Storage space is sufficient to prevent physical damage to pouches.
Chapter 8: Application?
A lot of people ask whether they could use pouches that stand up to store food items, in addition to other food items such as cereals.
The answer is yes.
It's a good idea to buy EWAYBAG packaging bags whether you're a consumer or proprietor of a business.
The greatest benefit of stand-up pouches is that they can use them for a variety of reasons, from packaging items available in stores or at stores or recycling for home use to preserve your food items.
In reality, it's not a novel idea on the marketplace.
A little research suggests that in the past, they were being used to make brews and food packaging, but the trend has resurfaced to the present day.
The amazing stand-up pouch accessories like zippers that can be re-closable and spouts make them suitable for many possibilities of use.
For instance, pouches with Spouts have created a lot of competition with liquid packagers which use bottles made of glass or plastic materials.
Therefore standing-up pouches are set to be recognized as the top packaging mediums for soups, soft drinks sauces, soups, and any other food-related liquid.
The layers of protection in the pouch permit easy and secure handling, storage or transport of liquids.
Here is a listing of other well-known solid food items that can be kept in pouches that stand up.
| | |
| --- | --- |
| Snacks | Biscuits, Nuts and candies Crisps, biscuits |
| Dry food items | Cereals and other groceries |
| Perishables | Fresh and frozen meats and vegetables |
A majority of manufacturers will test their products and approved by appropriate food regulators before they are released onto the market.
This makes them completely safe and free of chemical reactions to your food.
The only thing you have to remember is that the spouts and zippers sealed to keep out any contamination that could put you susceptible to health issues.
Industries and Industry Utilization
Widely used in a variety of industries, but particularly in
Food storage, such as biscuits, snacks, chips Cookies and chocolate, nuts candy packaging, etc.
Additionally, it is often employed in sugar, spice sauces, milk powder, coffee, oat, tea
They can also be used to make detergent as well as toys, seeds or even clothes.
With a strong heat seal it creates a strong barrier to preserve freshness, flavor, scent nutritional quality and chemicals in products.
Stand-up pouches can be employed in many ways and have many uses.
This is why they are experiencing a constant development in market.
From increasing your customers' appeal to reducing the cost of doing business and maximizing profits, you can expect to experience significant increase in your business.
Below are a few instances and scenes where you can use a stand-up pouch.
Beverage packaging
There are no leakage when you pour your drink into a stand-up bag. Certain beverage makers will close the top of the pouch using heat in order to make sure that your drink is safe to store or transport.
Certain gussets come with an spout that allows the easy dispensing of liquids. the greatest benefit is that you can
take each drop of beverage from its pouch. This can reduce waste unlike the bottle or can.
Custom Printing
The truth that the majority of stand-up pouches are made from premium laminated plastics is a benefit to printing custom.
Because of this, innovative marketers and designers can design highly unique packaging designs.
For example, they have beautiful bright fonts as well as captivating colors that are certain to attract the attention of consumers.
Hanging Displays
The majority of stand-up pouches come with holes for hanging. Therefore, many retailers make use of them as peg
hangers to showcase their goods that is a proven method to attract more customers.
In addition, you could discover large bags with handles, which make them easy for customers to take items from the store to their home.
Conclusion
As we've seen the past few years, boxes and cartons that are ordinary are gone from the past since stand-up pouches
have taken over the packaging industry.
If you're an organization that processes food or someone who is looking for the ideal method to organize their
refrigerator and pantry, you will likely require standing pouches.
EWAYBAG pouches are designed so that the packing, filling and sealing methods make the most of.
This means you won't need to go through the tedious process of logistics.
Our pouches are also designed to promote themselves by attracting more customers with a variety of colors and stunning illustrations.
Similar Posts
Spout pouch: Spout pouch is also called Pot Spout Bag. Spout pouch is based on…